One-way Video Interview FAQs for hiring teams
Wondering how to blend video interviews seamlessly into your hiring process? Workable's VP of Product, Michalis Rikakis, and VP of Product Marketing, Zoe Morin, replied to the most frequently asked questions about Video Interviews and one-way video interviewing.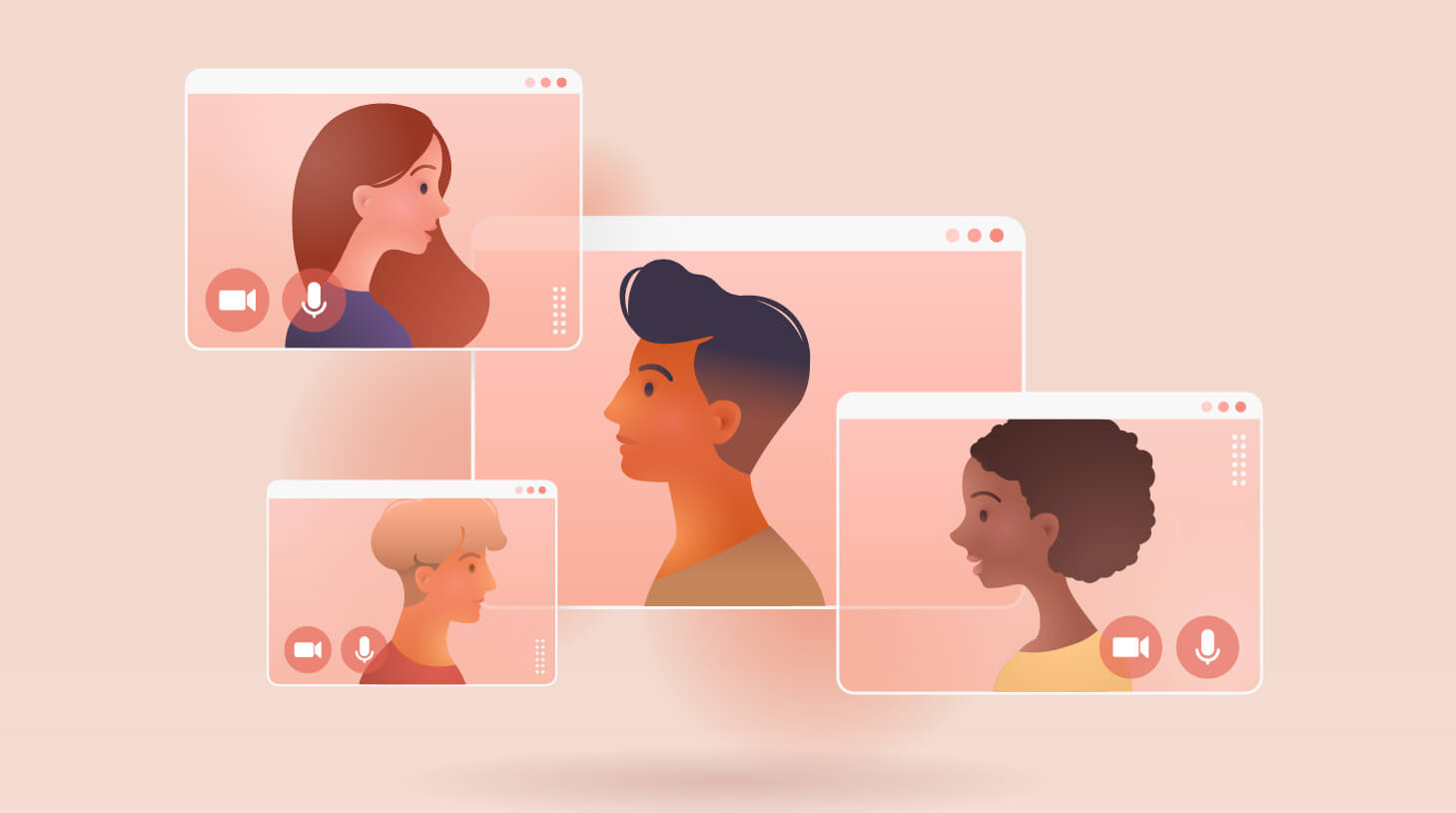 List of Questions
One-way Video Interview FAQs – the answers

1. I'm concerned about hurting my candidate experience by taking a more automated approach. I don't want to lose the human touch or turn off candidates. How have your customers tackled this concern?
If you're using video interviews for the first time, it's normal to wonder how they will impact your candidate experience. Will the candidates respond positively to this type of interview? Will you be able to keep this as personable as possible? The answer to both questions is yes; Workable's Product Team has been through many trial-and-error phases to remove all kinds of frictions candidates may come across with:
"We've taken a lot of steps in order to make it more natural, more easy, not so awkward … for the candidate", Michalis explained.
With Workable Video Interviews, candidates can test network connectivity and audio/video quality before they start recording. Candidates are also able to practice their answers before sending off the final videos. Be sure to give them more than one take so that they can present the answers they're most proud of. As Michalis said:
"By taking all these sorts of precautions, we are trying to eventually offer the candidate a great experience and minimize the number of candidates who are going to have problems."
But how do you personalize this process for each candidate? Michalis suggested explaining the video interview process to candidates step-by-step ahead of time so that they know what to expect and can prepare for success. You can also customize the email video interview invitation with interactive content to make it more engaging. For instance, you can upload a video presenting your hiring team and experiment with a more "laid-back approach to relax the candidates", in Michalis' own words.
Zoe also added her perspective on how to make video interviewing more personal:
However, if you sense that some candidates are still hesitant to conduct one-way interviews, perhaps there's reasoning behind their concern. Address those concerns with curiosity: For example, they may be worried about using older tech which will produce a poor result or they may not have a quiet place to record their answers. As Michalis noted:
"If they [candidates] feel they really cannot do that, offer them an alternative and just use a different way of interviewing for that particular step of the process."
In other words – video interviews don't need to be dealmakers or dealbreakers for either you or the candidate. It's there to optimize the process – not a test of the candidate's capabilities in itself.
2. Is there a possibility to send the video interview more than once? For instance, if a candidate misses the deadline or doesn't have a great internet connection, will they be able to re-do it?
Michalis briefly explained how you could respond to cases where candidates could not complete the interview before the deadline:
With Workable Video Interviews candidates can also split the work if they wish to or if a problem pops up. They can record individual interview parts on different days and different devices, at their convenience.
As for technical limitations (e.g. video quality, network issues, etc.), Michalis stated that they took all of them into consideration when building the product. Before candidates record their answers, potential frictions are tested and interviewees receive a headsup about technical problems they could meet down the road and possible solutions (see also question 1).
Whatever the reason, you will have the option of extending the deadline for submitting the video interview, or sending it again if the first one doesn't come through as expected. Again, this highlights the importance of clear communication with the candidate to set the expectations either way.
3. I'm not a tech expert. I'm still learning the ropes. Is this more for tech-savvy teams?
Video interviews are not just for tech experts. Less tech-savvy hiring teams can also use this feature easily and set up video interviews seamlessly with just a few clicks. Michalis explains:
"We're also about to launch a new functionality which will basically give them [hiring teams] the ability to have a pre-made, automatically prepared, interview question set based on the algorithms from machine learning and artificial intelligence on what are the the best questions you can have in an interview for a specific role, with specific skills, etc."
The evaluation part is as handy, too; Hiring teams watch interview recordings on a simple-to-use video player and can leave comments and notes based on candidates' performance, or even with thumbs up/down emojis. User experience was a priority going in for the Product Team – with particular emphasis on those new to video interviewing.
If you want to get a better, step-by-step understanding of how the Video Interviews tool works both for candidates and users, watch our webinar "One-way video interviews: The new normal".
Zoe added that those simple tool functions have already allowed many customers from different sectors to succeed with Video Interviews.
Learn how healthy food restaurant chain Salad and Go screened candidates for two new restaurants in two weeks using Workable Video Interviews:
4. Is there a possibility not to give the candidate time to think?
Sometimes you want to assess how quickly a candidate can address a specific question or situation. To test that, you can give candidates a set amount of time to prepare for their answers. The hiring team can either select "unlimited time to think", which means they can take as much time they need to practice their answer, or set a "time to think" frame which can be as short as one minute. Michalis clarified the reasoning behind these options:
5. Can multiple members of the hiring team leave evaluations with different scores?
Yes, multiple hiring team members can assess and score candidates independently when using Video Interviews. Each member can watch video answers at their own convenience and leave comments or notes as they see fit. Michalis explained:
"Each hiring team member can watch the video answer and can add their own comments, notes, and evaluations for the candidate. A new scorecard will be automatically created and completed for each member."
Plus, all notes and scores for each candidate will be put together in a structured way inside the tool, making it easy for the whole hiring team to track them and make better hiring decisions.