Navarro tames planning, compliance & reporting using Workable Hiring Plan
As a federal contractor, Navarro operates under tighter, more detailed rules and regulations than other companies. Using Workable Hiring Plan it's better-equipped to plan and demonstrate transparency and compliance in the key areas surrounding recruitment.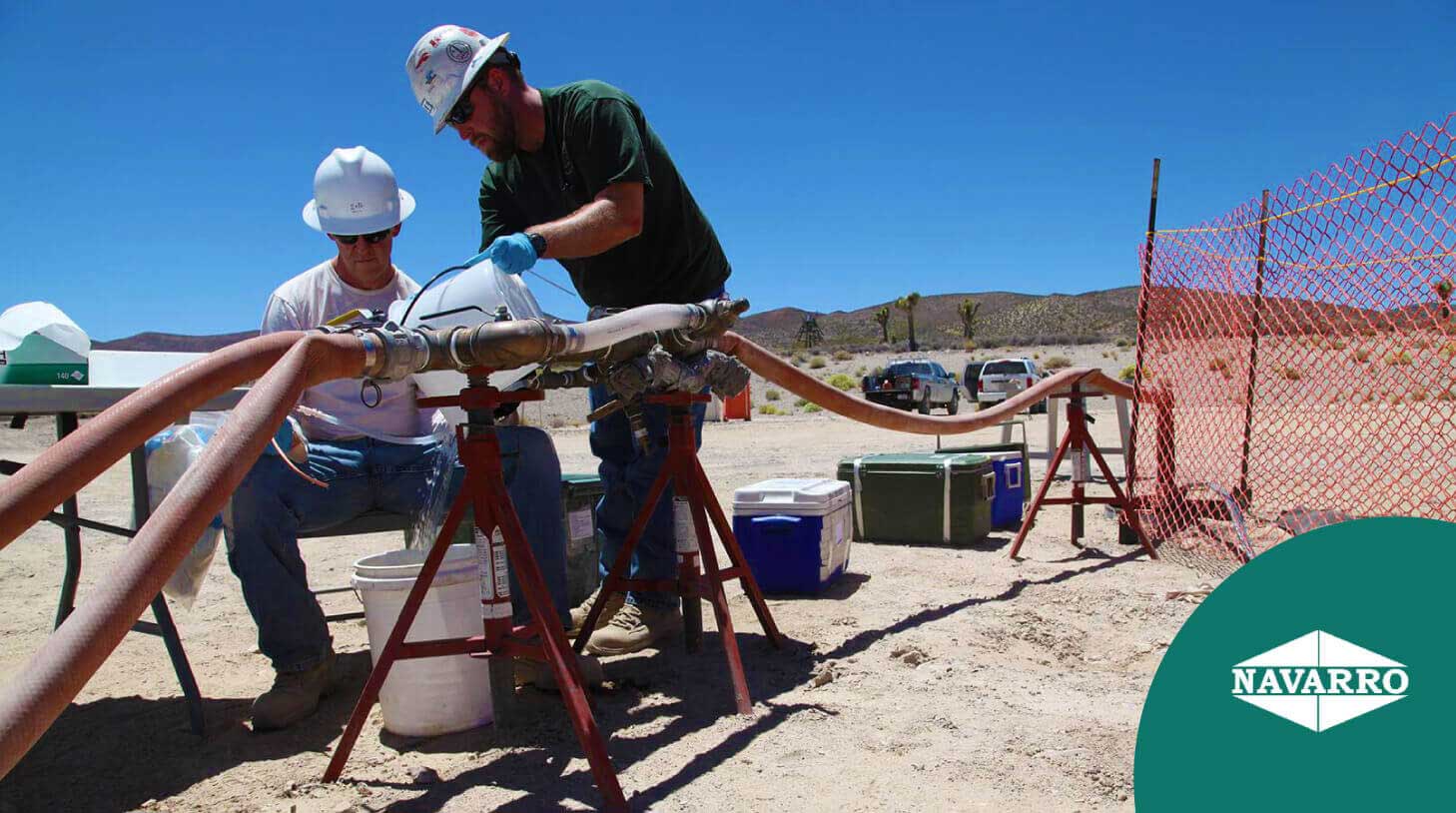 The challenge

The solution

Small, 3-person recruiting team
Hiring managers disconnected with strategic planning and hands-on recruitment
Complicated legacy ATS with no collaboration tools or requisition planning functionality
Manually set job IDs required for EEO reporting
Federal contractor with more compliance & reporting requirements than a public company

Centralize hiring planning to better manage individual requisitions
Save time and eliminate inaccuracies by auto-generating requisition IDs
Plan and fill positions faster by integrating and empowering hiring managers
Use recruitment reports to deliver daily updates to key stakeholders and comply with regulations

The challenge: Planning and tracking recruitment across a network of 100+ sites
Experts in environmental research, national security and nuclear nonproliferation, government contracts form the bulk of Navarro's customer base. From the Department of Energy to NASA, it's successfully delivered turn-key projects for high-profile clients valued at $300M. Operating from 21 main offices and 90+ individual project sites across the US, planning and tracking the details of job openings across its network put pressure on its small 3-person HR team.
"We had an ATS we'd been using for 15 years," says Jason Lesher, Navarro's VP of Talent Acquisition. "But it was a closed system. Our hiring managers couldn't use it, and there was no effective tool for managing the details associated with job openings."
Unable to use its ATS to log and track the different roles they were hiring for throughout the year, the team relied upon a manual approach.
"We had a spreadsheet of job IDs and would use this to register and monitor each particular job," says Jason. "This was time-consuming and, without any automated checks in place, stressful."
The additional reporting requirements associated with being a federal contractor were also draining resources.
"As a federal contractor we're under more responsibilities than the normal public company," says Jason. "We have to comply with Affirmative Action Plans for veterans and equal opportunity. And we have a whole slate of rules through the Office of Federal Compliance Program that we have to comply with. I also deal a lot with the FLSA, determining exempt status and nonexempt status of our employees."
The solution: Find a hiring platform that's more than an ATS
Hiring at pace across over 100 different sites, Navarro needed a better way to engage its 100+ hiring managers.
"What Workable offered was an applicant tracking system all of our hiring managers could and would engage with," says Jason. "Well-designed, easy-to-use and with great collaboration tools."
Workable's reporting toolkit provided a powerful solution to its relentless reporting schedule.
"I have to submit daily reports," says Jason. "And I could quickly see how Workable's suite of reporting tools, covering everything from requisitions to EEO compliance, would make my life so much easier."
But, just as importantly, Navarro discovered it could transform its planning process too.
"As soon as I heard about Workable Hiring Plan I knew we'd also found a game-changing, automated solution to our slow, manual approach to requisition planning," says Jason.
The outcome: Engaging hiring managers in recruitment frees up time for strategic planning
Six months, 150 new hires and a 50% reduction in time to hire later, and Navarro's requisition planning balances a more granular approach to individual jobs with a wider perspective on overall hiring.
"Using Workable Hiring Plan we can manage our job openings in a more detailed manner. And, because it tracks all the jobs that we deal with—past, current and future—I can see at a glance how we're doing in terms of our global hiring strategy."
Data housekeeping is also faster and more accurate.
"We need set job IDs for our EEO plan," says Jason. "Keeping on top of those using a spreadsheet was time-consuming. The pressure was on me to get it right every time so I'd check and double check. Hiring Plan generates them automatically which gives me peace of mind and some valuable time back."
With a centralized reporting dashboard, reports are easier to access and to share.
"I view and export Workable reports on a daily basis," says Jason. "I do the activity report to show people in the reference check stage and the offer stage. And I look at hires for that week. I also regularly look at candidate sources and productivity. Downloading and sharing data and bespoke reports with all of my stakeholders is also so much easier."
And, because hiring managers are integrated in the process, its small HR team has more time to focus on planning and compliance.
"We've been filling positions a lot faster because our managers are now involved in the hiring process. So far we've made 150 hires in 6 months and we've reduced our time to hire from 50 days to 26. With managers engaged in recruitment, I can focus on using Hiring Plan to support our compliance and reporting requirements."
The future: The right tools to power a growing portfolio
Powered by Hiring Plan, Navarro's better-placed to scope out and track future job openings across its growing portfolio of projects and contracts.
"We need highly skilled workers to deliver for our clients," says Jason. "With Workable we can manage and monitor capacity planning so we find and hire those workers as, when and where we need them."
It's also equipped with the right tools to handle the increased compliance and reporting requirements that come with a growing customer base.
"Our reporting remit's only going to get bigger," says Jason. "And I'm confident that, with Workable, we've got it under control."