Demystifying employment background checks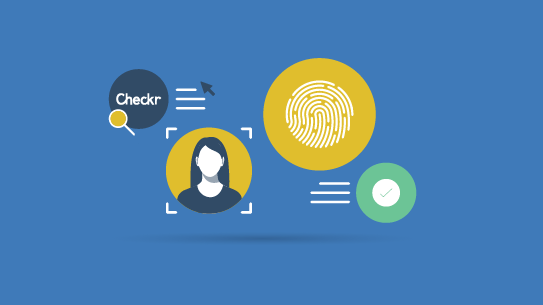 Employer background checks, or pre-employment screenings, are vital to the selection process. They're not just for huge conglomerates with a vast human resources department and an endless hiring budget. Hiring the wrong person can create a ripple effect within your company, wasting time, energy and money on someone who has no future with your business.
Employment background check basics
A background check for employment is a legal investigation into an individual's past. It includes items such as identity and employment verifications as well as global watch list, sex offender, national criminal search and county search checks.
The key word here is legal. This is an industry that is heavily regulated, so you can't just perform an online search and use public information to make your staffing decisions. According to the Fair Credit Reporting Act (FCRA), employers must make sure that should they choose to perform a pre-employment screen on a candidate, they protect that candidate from breaches of privacy, falsely reported information and/or discrimination.
Criminal records fall into two categories: national and county records. Some employers rely solely on the national criminal records. National databases are aggregated by data brokers and consist of both county and state records. Unfortunately, there's no legislation requiring counties to report their records up to the national database level, leaving the database incomplete.
Most criminal records are tried in county level courts, so that's where the most accurate criminal records exist. It's important to run county checks for each of the locations where an applicant has lived. Performing national checks will give an indication of which counties to search. But to perform a truly comprehensive criminal search, county criminal searches are a must.
The value of employment background checks
According to a study from the National Research Business Institute, 37% of employers said a bad hire negatively affected employee morale, 18% said the bad hire negatively impacted client relationships and 10% said the bad hire caused a decrease in sales. Avoiding becoming part of statistics like these is easier when you perform background checks on potential hires.
This is especially true if you're a small business or your business is in a growth stage. It can be very tempting to fill a position quickly when you're small or growing (or both). To continue that growth, you need people to work for you yesterday. There's nothing quite like the urgency of needing to grow your staff because continued growth of the business hinges on that hiring. But the cost of plugging someone into a job that isn't suited to them can set you back much further than if you'd taken the time to do a background check to help find the best individual for the position.
With that in mind, it's important to understand that an employment background check should be used as an additional tool in your hiring arsenal and not as the foremost decision maker. While it's important for employers to be FCRA compliant, a background check simply doesn't give you the full view of a potential hire, nor does it tell you about someone's personality or whether they will fit well into your company. The only way to do that is to meet each candidate in person, and learn more about his or her skills, experience, and personality fit to make a well-informed hiring decision.
A simple background check solution
Workable has partnered with Checkr, an online platform that provides modern, compliant employment background checks for all different types of businesses, global and local. If you've used Workable to manage your recruiting, you can now use it to perform pre-employment screenings on final-round candidates that you're deciding between. Once you have narrowed down your list of potential hires, you can simply order a background check directly from the Workable platform – you don't even have to open another browser tab. It's all integrated within Workable, so you can save precious time, money and energy for continuing to build up your business.
If you would like to learn more about Checkr and background checks, watch our webinar:
See our Employee Background Check Policy Sample for a starting point in developing your company policies.