AI recruiting software: use it wisely and reap its benefits
Learn about AI recruitment software's advantages and potential challenges, and the important need for a balance between automation and human oversight. Understand how to effectively integrate AI into your hiring strategy while addressing potential drawbacks.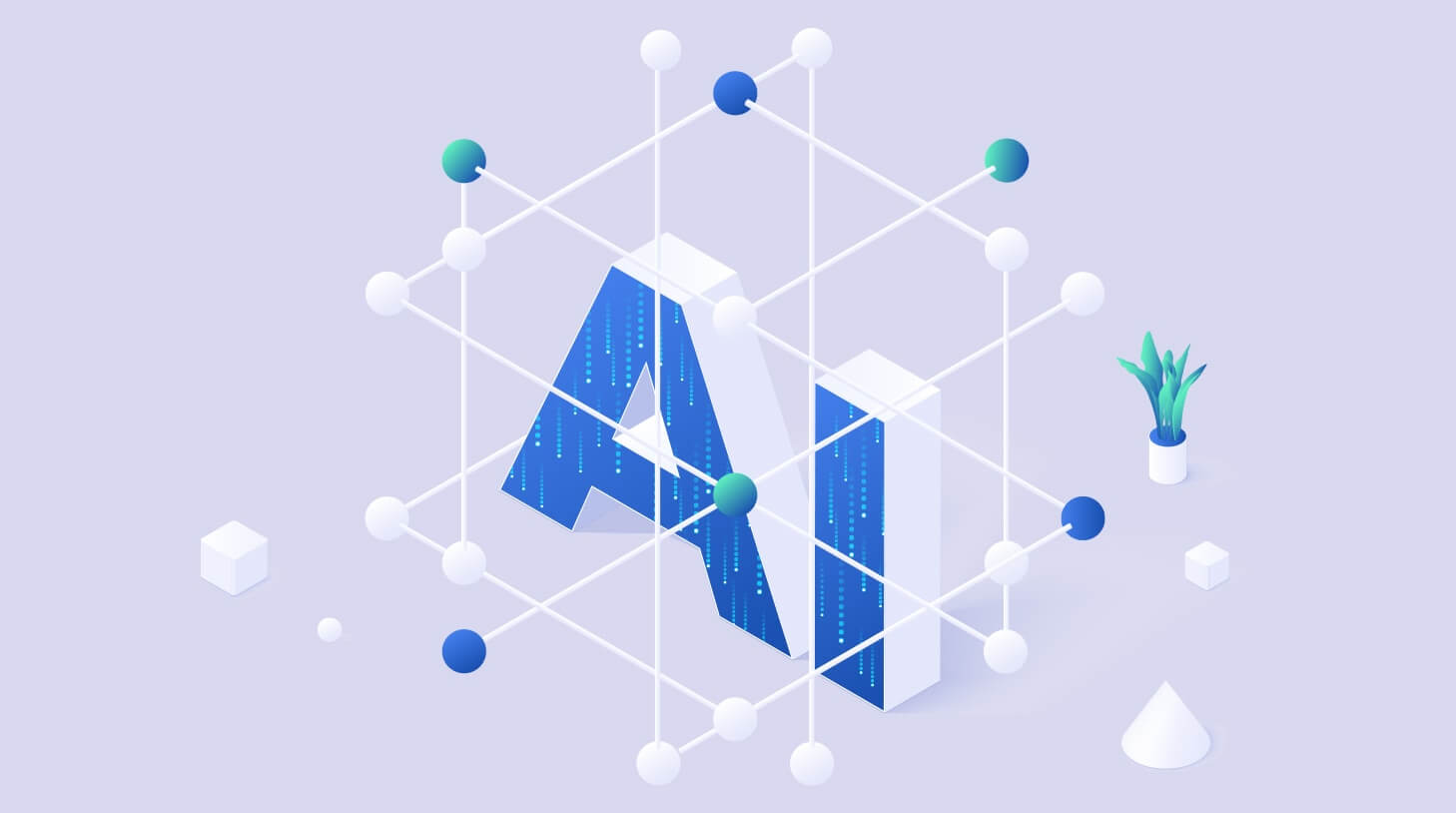 As an HR professional navigating the job market for new hires, you're probably swept up in what feels like a supercharged environment with the advent of ChatGPT and other AI tools in the overall working world. Inevitably, AI recruiting software becomes a part of that, and it will transform the overall hiring process.
Don't get nervous. This isn't T-1000 coming for your job. AI in recruitment can ultimately be a good thing, but only if you properly harness AI's power. It'll reduce the time it takes to fill open positions, freeing up vast resources for you to focus on higher-level strategy and actually build stronger human connections with candidates (ironic, we know).
Let's walk through some of the highlights of incorporating AI recruiting platforms into your overall hiring strategy. And then we'll look at some of the potential challenges. Ready?
What can AI recruiting software do for you?
AI recruiting software presents numerous advantages – and many recruiters agree. As it happens, 76% of recruiters believe AI has or will have a significant impact on their hiring process according to LinkedIn.
How? In short, by leveraging artificial intelligence, these tools streamline the hiring process, eliminate human bias and empower data-driven decisions – and a lot more.
Let's look at the ways in which that happens.
1. Advanced candidate sourcing
AI-driven recruitment platforms can access a broader pool of candidates, reaching passive job seekers who may not be actively applying for positions. This enables employers to discover candidates who may have otherwise been overlooked.
This can be huge when you're hypertargeting candidates for niche positions and when you're regularly experiencing shortflows in the number of applications for your jobs.
2. Improved resume screening
AI-driven hiring tools use machine learning algorithms to analyze resumes and predict candidate performance for you, opening up time for recruiters and hiring managers to quickly identify the most suitable candidates before moving them forward in the process.
When 72% of applications are considered low or average quality by recruiters according to Gartner, and the number of candidates per job is rising all the time, AI-assisted screening can provide a boost to the hiring team's work process.
3. Enhance candidate experience
AI recruitment tools create a personalized and engaging experience for job seekers. AI-driven tools can guide candidates through the application process and answer common questions, resulting in a more streamlined and positive experience for job seekers.
It can also ensure better matches between employers and jobseekers – making for a better connection both ways. It also cuts down many other popular items in the candidate complaint box as outlined in Reddit, including no longer having to reenter resume details, being asked the same questions multiple times, and long waits between stages.
4. Make data-driven decisions
AI recruiting software equips you with more valuable insights and analytics, giving you greater ability to make informed decisions throughout the hiring process.
Gartner analyst Gareth Herschel said in 2021: "Organizations must recognize that when so many things are changing so rapidly, they need to invest in people and systems that will help make sense of that change and respond to it. Organizations need data and analytics."
That mindset applies hugely here.
5. Minimize bias
AI recruitment platforms use algorithms to minimize the impact of unconscious bias on the hiring process. By implementing standardized screening methods and using AI-driven tools to analyze candidate profiles, organizations can create a more diverse and inclusive workforce.
There is, of course, concern in regards to bias in hiring as a result of AI – because AI is ultimately a replicant of existing human systems. Doesn't mean AI is inherently bad, though. It simply calls for proper oversight.
As Harver Chief Data Science Officer Frida Polli wrote in Harvard Business Review: "It is impossible to correct human bias, but it is demonstrably possible to identify and correct bias in AI."
6. Save costs
Implementing AI recruiting tools results in significant cost savings for your organization. By automating repetitive tasks and improving the efficiency of the recruitment process, employers can reduce costs associated with lengthy hiring processes in terms of sheer hours.
Plus, with its greater efficiency in hiring, AI can also lower employee turnover rates. You can avoid those horrible costs associated with replacing employees.
What are the risks of AI recruiting software?
Now, let's look at the flip side of the coin. AI isn't magically going to solve all your problems. Just as every new solution creates new problems – the incorporation of AI recruitment software into your hiring process comes with some challenges.
If you've seen Jurassic Park, you know the great quote from Dr. Ian Malcolm: ""Your scientists were so preoccupied with whether they could, they didn't stop to think if they should."
Now, we're not saying you shouldn't use AI in your recruitment workflows. But you should be mindful of these new potential trip-ups when you do use it:
1. Speed won't always win the race
When you speed up the hiring process, that does put butts in seats faster – and many candidates will appreciate how quickly you move them through the pipeline compared with other companies. That can have the opposite effect for some candidates who feel like they're just being rushed through and then ushered out – not great for the candidate experience.
Optimizing the process does not always mean speeding it up. Rather, it means being more efficient – that's the role AI recruitment software can play in your overall strategy.
2. The lack of human nuance
When you leave everything to AI, there can be an unsettling lack of nuance in the process. Even as AI continues to evolve, there's an 'uncanny valley' element to it that persists – in other words, there's a feeling that it's not quite human and not quite 'all there'. If you can sense that when working in ChatGPT in your various tasks, that's just proof that it's not able to fully replicate the important human aspects of hiring.
Some of the bigger decisions in recruitment – namely, who to offer the job to – should still be left to us lowly humans and not entirely left to AI or algorithm. You're hiring someone to fill a new job and that's high-enough stakes to warrant human-centric decision-making in at least some parts of the hiring process.
3. AI isn't always accurate
If you've worked extensively in ChatGPT, MidJourney or another generative AI tool, you'll find that it's not always spot on in detail. Sometimes it'll pull up a weird made-up statistic or quote as a "hypothetical example", or it'll create an image that's not quite what you were looking for.
So when you're using generative AI to create a new company policy or onboarding plan, put a second set of eyes on it – and make sure that set of eyes is an actual human with experience in human resources. That important oversight can make a big difference in catching those little things.
Evolve, but be smart about it
AI recruitment software enhances the process and will continue to as AI evolves. But responsible use of the AI is crucial to ensure a smooth-moving, efficient hiring process for both hiring managers and recruiters.
But the benefits do outweigh the risks by and far. You could choose not to integrate AI recruiting tools and platforms into your overall strategy but you run the risk of falling behind your competitors when attracting top-tiered talent to your organization.
Alternatively, you could go all-out AI in your process, which clearly has problems of its own.
The choice is up to you, of course. Choose wisely.
Frequently asked questions
How does AI recruitment improve efficiency in the hiring process?

AI recruitment tools streamline tasks such as candidate sourcing, resume screening and data-driven decision-making, freeing up time for HR professionals to focus on higher-level strategies and human connections.
Can AI recruitment software help reduce hiring bias?

Yes, AI-driven tools can minimize unconscious bias by implementing standardized screening methods and analyzing candidate profiles objectively, promoting a more diverse and inclusive workforce. Human oversight is still needed to ensure their AI tools do not replicate human bias, however.
What are the potential drawbacks of using AI in recruitment?

Speeding up the hiring process may create a rushed experience for some candidates, AI may lack human nuance, and the accuracy of AI-generated content may not always be perfect. Responsible use and human oversight are crucial to ensure the best balance of humans and AIs in the hiring process.
How can AI recruitment software enhance the candidate experience?

AI-driven tools can guide candidates through the application process, answer common questions and ensure better matches between employers and job seekers, resulting in a more personalized and engaging experience.
Is it necessary to have human oversight when using AI recruitment software?

Yes, human oversight is essential for catching inaccuracies, ensuring a balance between automation and human-centric decision-making, and maintaining the all-important human touch in the hiring process.