Ask a Recruiter: What is recruitment marketing and why should it be part of your recruiting strategy?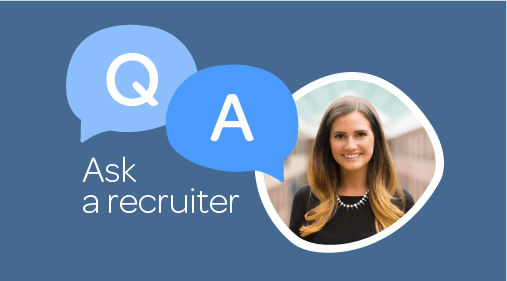 Recruitment marketing is how your company tells its culture story through content and messaging to reach top talent. It can include blogs, video messages, social media, images—any public-facing content that builds your brand among candidates.
In marketing, if you try to be all things to all people and you don't know who your ideal customer is, you risk creating messaging that doesn't resonate with anyone. The same is true for recruitment marketing. To do it effectively, think like a marketer and ask yourself: Who is my ideal candidate? What kind of content do they like? And how do I reach them?
About two years ago at HubSpot, we were growing quickly, and in new markets, so we realized we needed a more formal strategy around employer branding approach. That's when we started the inbound recruiting team, a small team within our People Operations department that focuses solely on recruitment marketing.
I believe recruitment marketing is critical for any company of any size. Internally, you might know your company's cultural values and what makes your employees great—but candidates don't know that just by visiting your website. Here are ways you can create a recruitment marketing strategy that we've successfully tested and are using ourselves:
Create a candidate persona. We took a look at our top performers and researched what made them choose to work at HubSpot. We asked questions like, what does this person need to do their job well? What motivates them? What makes them love work? What makes them frustrated at work? Using this information, we developed a persona of the ideal person who'd thrive at HubSpot. Not everyone will fit in that persona, but by doing this exercise, you'll at least have some direction for the story you're telling through your recruitment marketing content.
Research, define and over-communicate your culture internally. Our founders say one thing they wish they had done even earlier was to think about culture. Culture doesn't need to be defined from the top down, but it needs buy-in and feedback at all levels. Spend time researching your own culture. Your conversations with your top performers will help you figure out what makes them happy. Get a focus group of 10 or so people together, and get coffee with one person each week. Ask them:

Why did you choose to work here?
Why do you still work here?
What's your favorite thing about working here?
What's your favorite way to work?
Your best people are going to say two or three of the same things, and you can use these attributes to define your culture. This will help you talk about your culture when you interview candidates.
Once you've gotten it all down, make it a point to communicate your culture among your employees. Talk about what you value and the kind of people who work best with you. Make sure you ask for feedback. If you dive into the marketing side before you've really figured out your culture among your employees, you risk alienating your employees and creating a disjointed candidate experience.
Make it easy for employees to be your brand ambassadors. Candidates trust employees more than they trust recruiters. So make it easy for employees to tell your story by providing them with examples of blog posts and videos that could inspire them to create content around their own jobs. Here are some examples of HubSpot's recruitment marketing content:
Our recruitment marketing is working. In the past year and a half, you can really see that candidates come into HubSpot much more familiar with our culture than they did a few years ago. Our content is reaching brand new talent who hadn't considered HubSpot and helping interested candidates down the funnel. This is great, because it helps recruiters by making their jobs a little bit easier. When they're talking to candidates, they don't have to start from scratch.
Hannah Fleishman is the Inbound Recruiting Manager at HubSpot where she and her team use content, blogging, social media, events, and more to build HubSpot's employer brand and attract top talent globally. Find her on Twitter at @hbfleishman and on LinkedIn.