The state of small business hiring in 2015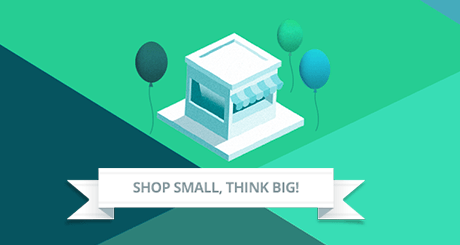 As Small Business Saturday draws near — a day when consumers are encouraged to shop small and shop local — we're sharing an overview of the impact of small businesses and the opportunities and challenges they face when it comes to hiring. This year, Small Business Saturday falls on November 28.
Not everyone agrees how big a business has to be before it stops being small. We like to keep things simple, so we go with the US Small Business Administration, which puts the mark at fewer than 500 employees.
This means that nine out of ten Workable customers are small businesses. We're exceptionally proud of this. They include family-owned distributors like Comer, health centers like Sandy Hill, nonprofit organizations like Crisis Textline and travel agencies like Much Better Adventures, to name just a few.
Workable was built for them, and thanks to businesses like these, we have the fastest growing hiring software in America. In the United States, small businesses fuel economic growth and account for two-thirds of the country's new hires. In Europe and elsewhere they make a similarly strong contribution.
Great reasons to support small businesses
Supporting small businesses (SMBs) is a powerful way to invest in your community and in the economy. In October 2015, small businesses created over 80% of all new jobs. One in two working Americans is employed by a small business. Compared to large companies, they're likelier to hire candidates who face employment challenges, such as long-term unemployment, or part-time workers. SMBs also invest in the training and development of their staff, improving their future job prospects.
Hiring remains a hassle
All this growth leaves hiring as one of the top business challenges. Finding skilled candidates is the greatest hurdle that small businesses face. A hiring team that is often one person, the lack of an employer brand, inadequate tools (email and spreadsheets) and leaner hiring budgets make it challenging for small businesses to compete with larger companies for great candidates.
The good news is that cloud computing and the business software that has come with it is helping to level the hiring field. With tools like Workable, small businesses can get set up with their own careers page, begin to develop an employer brand, get advice on writing a great job ad and get that ad seen by talented applicants.
Big growth for small businesses
2015 was a good year to be a small business, which is why they're hiring so much. Energy prices were low, which reduced costs for small businesses and encouraged consumers to spend more. Construction, primarily a small business-driven industry, got a boost this year. They've been busy with single-family home construction reaching levels not seen since 2008. Small businesses also benefited from the strength of the US dollar this year because they do all their business within the US.
In 2015, most small business owners felt that their business was operating successfully. Most small businesses are also planning for growth in the next five years. The number of SMBs have increased overall and the number of small business failures has declined.