4 effective salary negotiation tips for employers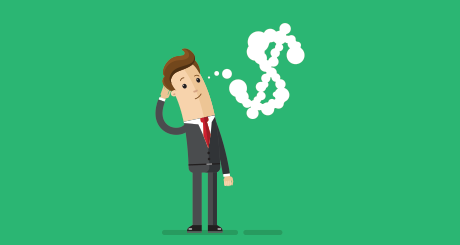 Making an offer to a job candidate is a question of balance. This is not about winning, it's about reaching agreement on a salary that makes both you and your candidate feel valued and fairly compensated. Compensation negotiation includes careful planning and high-level strategy.
Starting your salary discussions from of a place of respect is crucial. As a hiring manager, making these offers strategically is important to the long-term success of your business and this role. What are the most important things to keep in mind when you are extending a salary offer? These salary negotiation tips for employers will advise you on making a fair offer for both yourself and your potential hire.
1. Establish salary ranges
For each position you're hiring for, be sure to have a lower and upper band to orient your approach to the salary negotiation. Your lowest offer should still be in line with industry standards and be attractive to your candidate. Industry standards can be found from government resources like the Bureau of Labor Statistics, or private survey sites like Glassdoor or Salary.com. Know that your candidate will be using these resources to determine their salary requirements and negotiating salary as well.
2. Be transparent but not to your own detriment
Candidates want to be clear about how much they're worth, and how much they can accept that's fair to you, and more than fair to them. How can you address these requests, while still being true to the constraints on your company financially? "Ask what the candidate is looking for or expecting in terms of comp," says Molly Howard, Director of Operations at Ovuline as her top salary negotiation tip for employers. "This sounds silly, but ends up avoiding a lot of the uncertainty down the road. And, surprisingly, most people answer."
3. Put people first, numbers second
How can you appeal to your candidate's wants and needs before even beginning a salary negotiation? By understanding what's important to your candidate — compensation, vacation, health benefits, flexibility. One of our hiring tips for employers is to create a package that is more than just competing for the best number. Create a package that makes both you and your candidate feel good. Many of these other parts of compensation, like work-from-home, can come at little cost to your company. Howard suggests asking "what else are you looking for in a comp package?" before negotiating salary. "This gives me insight into how a candidate is thinking about comp — if it's all about $, or if there are other things that are important."
4. Additional monetary compensation
Other advice for employers to create a compelling offer without sacrificing base salary include a signing bonus, performance bonuses, or shares in the company that accrue at various milestones. Howard suggests leaning into these options early in your salary negotiation, so that your candidate can evaluate the full value of their package. "Talk through stock options preemptively, if that is part of the comp," she says, another of her salary negotiation tips for employers, "so that the candidate can evaluate the amount of worth and value they have before they have dug in a particular number. I like to do this by talking through the offer in a call just after I send the offer letter, when possible."
Other advice from Howard includes giving some time for a candidate to consider what you're presenting to them. Being a resource for your candidate during this time will give them the opportunity to ask questions and adjust the offer.
"Give people time to process the offer and don't be too pushy at the get go if it seems like there is hesitancy on the candidates part," she says. "I say something like, 'I know this is a lot of information at once. I'm here for you during this process. Why don't you go home/think on it and we can connect in a few days.'"
Frequently asked questions
Does the hiring manager decide salary?
No, the employer sets the salary range for their employees by establishing a minimum and maximum amount that they will accept. The middle-range possibilities are decided upon by the lowest or highest starting point, with each rate playing along an established trend line based on past experience.
When should you not negotiate salary?
Don't negotiate your salary until you have a firm offer. If one company offers more than another, don't rely on the estimates found online and fixate only on money. Remember that it is important to consider other factors such as location or role type when choosing which job will best suit you!
How many times should you counter offer salary?
Countering a job offer multiple times is never the best approach. Instead, prepare your salary expectations based on what you're worth and how much experience you have, given in this current market.