Ask a Recruiter: Why and how do you use WhatsApp for recruiting candidates?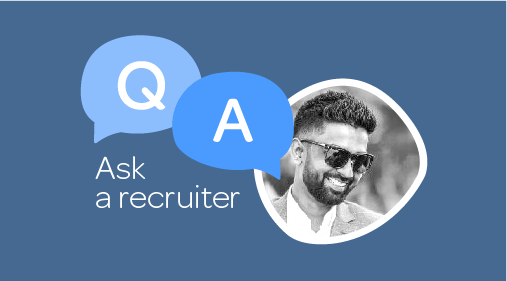 WhatsApp is predominantly known as a messaging app, but it could be the next big thing in recruitment. We're living in such a competitive market at the moment, so if you can't secure someone within two or three weeks, you're in danger of losing them to competitors. We need to think out of the box and shorten the hiring process as much as possible – and I've found WhatsApp very useful for this.
I use WhatsApp to get hold of candidates who are difficult to reach. I've actually placed six developers in the last three months using just WhatsApp. WhatsApp also has capabilities that help me engage candidates and build a network fast and easy.
WhatsApp brings you closer to hard-to-find candidates
I do a lot of hiring for developers who are in high demand especially in the UK. It's very hard to get hold of them. On LinkedIn, they get bombarded by recruiting messages; they get about 20 or more messages per day on average. So, they don't have time to respond. The last thing they want is to go through all their InMail. (I've even seen developers who have just deleted their LinkedIn account because they were being spammed with messages about job opportunities). The same situation arises in other platforms we use, like GitHub and Stack Overflow.
WhatsApp is different because:
It's instant. It's on your phone, or computer if you're using the desktop app, and the notification pops up quickly.
It's underutilized. Not many recruiters will try to reach candidates on WhatsApp, so you don't risk getting buried in a long list of messages.
It's discreet. A line manager won't be suspicious if team members respond to a message on WhatsApp. Being on LinkedIn or ducking out to take a phone raises alarm bells.
Candidates use it constantly. They use WhatsApp to speak with family and friends, so they see and send messages in this app pretty much all the time.
And it works. I've noticed that candidates are quite responsive there much more than they are on other platforms. This is especially so in Europe and Latin America where WhatsApp is widely used, and also in North America and other parts of the world.
WhatsApp is global and stable
Because the roles I work with are spread across the globe, I have trouble calling people over the phone in different parts of the world. The connection isn't always good and sometimes you get stuck with large international phone bills. WhatsApp, on the other hand, is a globally available VoIP service that allows you to make calls over data or WiFi connections.
Of the VoIP services, I've found that WhatsApp is the most stable. With other similar platforms (including Skype), the connection can be quite problematic and they also use up a lot of data. WhatsApp is better in that sense while still letting you take advantage of its other benefits.
WhatsApp is forever (if you want it to be)
WhatsApp backs up your contacts, conversations and groups. Your account is tied to your phone number so you'll never lose it – there's no fear of forgetting your password or being hacked.
This ensures that you'll keep your contacts and you'll be able to remember who you've reached out to. Of course, I use separate accounts for personal and business reasons (with the help of a double SIM card phone).
WhatsApp helps you evaluate candidates
When I have someone's contact details (that I've found on a public platform or from a previous hiring process), I can add them on WhatsApp. In this platform, when you click on someone's image or profile, you can see certain details about them. If they're looking for a job, they might share that information in their profile, and if they're passionate about what they do, they'd share that too. This might take you to sites like GitHub where they've built repositories, portfolios or personal websites. That information helps you define who is really good, who's junior, or who's mid-level.
This way, I can get to know them better, evaluate them as candidates, and ultimately fill roles faster. Otherwise, you might find yourself trying to reach someone for days at a time only to find they're incompatible with the role you're hiring for once they finally reply. So, WhatsApp makes you a lot more efficient in your job as a recruiter and helps you get hold of as many ideal candidates as needed for the role.
WhatsApp helps you build relationships
I usually start the conversation by sending a message about a job opportunity. Just like I can see their profile, my own profile and number are visible to everyone I message and they can also review my message before they reply. This helps build trust.
Using WhatsApp also lets me attach PDFs or docs so I can send people the full job description.
Now, our conversation could go either way: they could be interested in the opportunity or they could pass.
When candidates are interested, I can speak to them directly
This is one of the benefits of using an instant messaging app. If I had sent them an email, I'd be waiting for them to reply and then I'd have to schedule a call or exchange more emails with them.
With WhatsApp, communications go faster and, if they're interested, I can ask to call them instantly over the app so we can talk. I can also use the video-call functionality, if we have an interview, to see how they carry themselves – and they can do the same with me. Also, we both have freedom to move around and chat anywhere instead of being confined to desks.
When candidates aren't interested, I keep in touch via WhatsApp communities
First, if a candidate tells me they're not interested or that they're happy where they are, I ask some follow-up questions. For example, I ask what would motivate them to move away from their role or what their dream opportunity would look like. We also discuss salaries and, if they're a contract employee, I ask them when their contract is up so I can follow up with a new opportunity when the time comes.
Also, it's important to be GDPR-compliant, so I ask candidates if they want me to keep their details. If they say, "Thank you very much, I'd like you to remove my details from the database," then I delete their information straight away. If they say they might be interested in opportunities in the future, I'll let them know I can also add them to a group on WhatsApp.
WhatsApp groups are rich networks
These groups are a huge advantage. You can create as many as you want and name them. For example, I could name a group "Contract employees" or "Prospective candidates." (Also, because I work with various companies, I make sure to put the name of the company I reached out to them about so I can keep track).
For example, I might tell a Python developer that I have a group on WhatsApp with other individuals like them, such as other Python developers. If they're interested, I'll invite them to the group.
Then, if I want to hire a Python developer at some point in the future, I can reach out to the group and text this message; "I'm looking for a Python dev with XYZ experience to come join us for perm role." Anyone interested can say so, and you can instantly call them because their contact details are available. Their profiles might be available as well, allowing you to review to determine whether they match the requirements you're looking for. Candidates can also share information about friends, colleagues or anyone who may be looking for a job as a Python developer.
Α WhatsApp recruitment group also enables everybody there to share industry news or developments inside organizations. For example, if people are in a Uber group, they could discuss the news that Uber wants to buy Deliveroo. People can talk about interesting topics like that. We're basically creating a mini-network inside WhatsApp.
Candidates also appreciate those groups
Companies and candidates use them like a forum, similar to Reddit or LinkedIn groups. WhatsApp groups are more secure, because you can more easily moderate who is in there. You can see their number and profile and all people in those groups are professionals with similar interests.
So candidates can make connections and learn things, and they can also manage opportunities better, instead of being bombarded with messages on other platforms. That's why they like these groups.
WhatsApp just makes recruitment a lot smarter
This 'WhatsApp recruiting tool' is very useful and it's not utilized enough. If you want to stay ahead of the game and remain competitive in the recruiting market, start using different tools, even ones that don't seem 'normal.' WhatsApp is fast, flexible, personable and can help you find those in-high-demand people you're searching for, as well as build up your network and make you more efficient at your job.
Prince John is a Talent Acquisition Manager at Troi.io, a new cost-effective, end-to-end approach to hiring aimed at high growth business, an embedded onsite model. Via Troi, he helps companies grow with effective talent strategy and practices. He has over seven years of experience in talent identification and attraction as well as managing the full recruitment cycle. He also has a keen interest in technology, especially Intelligent Automation (RPA, machine learning, intelligent chatbots, data analytics and artificial intelligence). He enjoys thinking out of the box and applying creative hiring methods.
Frequently asked questions
How can I use WhatsApp for recruitment?

As a business owner, you have many options when it comes to communicating with your employees and finding new talent. You could send out newsletters full of job offers or news about company events as well as use WhatsApp groups for specific topics.
Is WhatsApp used for hiring?

WhatsApp is the most popular instant messaging application in the world. Millions of organizations use it to connect with consumers, but a much smaller number use it to connect with candidates. Recruiters can quickly and easily leverage WhatsApp as a cost-effective way to tap into a large pool of global talent.
How do you ask someone for a job?

WhatsApp is the most popular instant messaging application today, with hundreds of millions using it daily. Many organizations rely on these platforms to reach out globally.