Ask a Recruiter: How to prepare your business for Brexit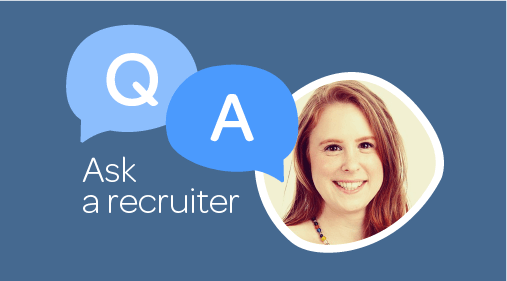 Brexit and the uncertainty it's bringing are at the forefront of pretty much everyone's minds lately – but the good news for companies is that nothing is likely to change until December of 2020. So unless we face a worst-case scenario (like a no-deal Brexit), there is still plenty of time to think about how to prepare your business for Brexit.
And that's what we've been doing at OpenSignal, where I've been the Director of People and Talent for almost a year now. We're a company of 60 people globally with about 45 of those based in London while the rest are located outside of the UK.
We're proud to be a diverse organisation: we have 26 nationalities in our team. Almost every other Opensignaler (as we like to call ourselves!) you meet is from a different country, and that's just counting what's on their passports, not how they might identify themselves.
DISCLAIMER: We know the impact on your recruitment efforts is immeasurable, and we hope we can help you navigate the uncertainty of this period. With some adjustments in dates and schedules, you'll still find a solid ally in our Brexit content.
Because of our overall diversity, and global nature of our business, Brexit will affect us. We've had two London-based Opensignalers decide they did not want to live in the UK anymore in the last year (but they continue to work for OpenSignal remotely). Then, in the last three months, we've had two employees relocate to the UK from mainland Europe specifically to work for us.
So we need to prepare to help all our Opensignalers feel secure, supported and more informed about their legal status and their options under Brexit. Here's how to prepare your business for Brexit:
First things first: Right to work
Our CEO stood in front of the company and said, "We know that change is coming and whilst I can't tell you exactly how Brexit will work out, I will offer you our commitment: OpenSignal is committed to to ensure we can continue to employ our Opensignalers irrespective of their nationality. We have worked incredibly hard to build this amazing team and we will do whatever we can to avoid any repercussion from Brexit getting in the way of that."
So we put a plan in place and we shared it with the board.
The first step for me was to verify our team members' right to work. And that involves having a valid passport but also, if they're EU/EEA citizens, whether they've considered applying for a British passport. Also, I identified if they have a residency card and what additional steps they've taken to secure their residency in the UK.
I spoke with everyone in the company who does not have a British passport, which is over 50% of our UK workforce.
Seek legal expertise and let employees in on it
There's only so much information I can share when I'm not a legal expert myself, so we engaged an external expert to provide additional support. We would not want to have any risk in terms of giving information that isn't valid. This is about people's lives, not just about their employment status with us.
We found an immigration and visa specialist who now completely manages any visa sponsorship applications with the Home Office. They understand all the different steps to make sure the process isn't delayed and they share up-to-date information and any government changes on immigration statuses. I've already learnt a lot having them onboard!
We then offered our team the ability to seek confidential advice with this external expert. We put him in touch with Opensignalers who are looking to understand, for example, the new settlement scheme and get information about applying.
And it's on the house
The company decided to pay for this advice. Whether employees wanted advice on their application process, making sure they had all the right documents or whether it's just asking some questions, we pay for that. We also pay any home office fees for their applications.
We want to give them unrestrained access to that advice and information, so that hopefully they can feel a little less concerned about their situation. We want to make sure they have all the knowledge and understanding they can to make an informed choice, whether they decide to stay in the UK or not.
People are still coming to the UK
The stats show there's been a decline in the number of people from the EU/EEA moving to the UK since the referendum in June 2016. I'd say we haven't seen less CVs from candidates outside of the UK in general, but we have seen slightly fewer CVs from candidates residing in mainland Europe. We continue to receive as many applications from the US, India, Turkey, Israel, and countries across South America. In a previous company, we had two European candidates pull out of the final stages of the hiring process just after the referendum.
However, we definitely still see people moving to London, even from the EU/EEA. Software engineers, especially, are still motivated to work and live here. I think that's because they're so in demand; when you have lots of opportunities available, you're probably less likely to be concerned as you know you can always move to another buzzing tech hub, especially if you're an EU/EEA citizen. Also, for those who are not looking to move to the UK as a long-term commitment, such as buying a house or raising a family here, there's still very much incentive to move to London – for now!
So we're still hiring people from outside of the UK and many of them are relocating here in London.
…but they need support
Benefits are an important part of the equation and are key in attracting and retaining the best people regardless of the social and political climate.
One of the first big benefits we put in place when I joined was private healthcare. Given that over 50% of our employees are not from the UK, they understand the concept of the NHS (as the majority of EU/EEA countries have variants of public health services) but ultimately they were telling us "we want private healthcare and we want to be able to add our families to it." This was feedback we got from engagement surveys we send out every two months, and we listened.
For the people who relocate to work in our London office, we offer relocation support. There is a financial budget they receive and we also share guides on how to set up a bank account, how to look for housing, how to get a national insurance card, what is the NHS, and all kinds of things we take for granted as people who've lived here for a very long time.
We try to be flexible and accommodate as much as possible for those coming from abroad, and the changes they experience.
Remote work matters
We've been starting to think about what we'll do in a worst case scenario Brexit – where there might be a big dip in terms of the workforce and the economy – and plans we might need to put in place to support our Opensignalers to continue working for us, wherever that might be. These plans are in their infancy though, while there's still so much uncertainty.
However, we feel confident that hiring people from outside of the UK will be a lesser challenge because of our remote work practices. If the number of Opensignalers we hire outside of our London office increases, they'll experience the same ways of working and behaviors that we already have in place. About 25% of our workforce aren't based in HQ anyway.
This is also what has enabled us to retain the two employees who decided to leave the UK – they're no longer in our London-office, but they remain Opensignalers.
How we make remote working work
First, we have local HR services within the countries where our remote workers are employed, to support them from a local employment law, payroll and benefits perspective.
But these employees are still very much part of Opensignal and its culture. Everyone uses Zoom and Slack, we have screens everywhere in the office where it's very easy for people to log in and work with each other remotely. We also try to make sure the sessions we run coincide with most people's time zones and if that's not possible, we record everything. Whether it's an all-company meeting or team meeting, we document everything so it's available for people if they miss it.
We also have pretty flexible working patterns. People have flexibility in terms of when they start and finish – whatever works for our Opensignalers, the teams they work with and the projects they commit to, we trust our people to do their best work, however that might be.
Then we also have a policy in place to let our UK workforce work from abroad. We understand that, as over half of our workforce in London are from outside of the UK, they may want to go home and see their family for a longer period of time during special holidays such as Christmas, so we offer the ability to work from abroad. They have the opportunity to work from abroad for any kind of emergencies or extenuating circumstances too. This is part of a flexible culture that we've tried to create that pays attention to our Opensignalers' needs.
I think, for sure, there are challenges with having remote workers but the feedback has always been that it's working quite well. Every month we host town halls that people can join from HQ or Zoom, every quarter we get the whole company together for a company update followed by some social activity; and twice a year we take all our Opensignalers offsite for an away day. We believe that bringing our teams together regularly to solve problems, learn and laugh with one another is critical for our success.
Boost your attractiveness to candidates
We're lucky because, as an organisation, we actually have more of a presence outside of the UK. For sure, there will always be people who decide to actively look for jobs in Amsterdam or Berlin rather than London, but currently, it hasn't been a problem for us. We might just have to think even more outside of the box in terms of how we set our Opensignalers up for success, and how we we brand our company going forward, if it becomes more challenging with new Brexit developments.
Unfortunately, as one organisation, there's not much you can do to change candidates' perception of what they're reading about the UK and the UK workforce. All we can do is promote our culture and show we have opportunities for them to work for us, even if it's not specifically in London.
Communicate your culture
As part of the hiring process, I meet with everyone at final stage and I speak a lot about the culture of the company, how we work and what we expect of each other. It's especially important to talk about how flexible we are, about having employees all over the globe, and about the processes and ways of working we've set up to support them.
We share the fact that we're continuously scaling – with a workforce that's not all in the same place. That's always received really positively in the interview process.
Invest in relevant content
I'm currently the only full-time person who works in the people and talent function, but we're investing further in the people team this year. Once the next person's on board, we'll build further on our employer brand.
We'll get a few more day-in-the-life blogs out there. Maybe one of our remote engineers can share what a day looks like for them, and how they continue to work effectively with colleagues who are in different countries.
That's definitely one of the strategies we would like to implement over the next 12 months. Creating more blog posts and building up our social media presence; sharing short videos on what people love about working in our organisation and openly share our stats, such as having a company of 60 people and more than 26 nationalities.
Build a team who truly understands diversity
It's really important to have an internal recruitment team, and leadership team, that are open to different ways of thinking, see the benefits of a diverse workforce, and are aware of their unconscious biases. Brexit has already created a psychological barrier, so it's important that hiring teams remain open to seeing candidates from all backgrounds, and continue to make the effort to find the right skilled person for the right role. Brexit isn't specifically about diversity and inclusion, but I think it will definitely play a part in the choices UK companies make in their hiring strategies.
A good starting point is asking your internal recruiters and hiring managers to take the Harvard Implicit Bias test to help them identify their biases. Facebook's 'Managing Bias' training is also really useful!
Employee retention made easier
In general, employees have really appreciated the additional advice and support we're providing. What's also important is the consistent message we keep driving internally, about how proud we are of the fact we're a diverse company, and the positive impacts this has on our success. We're continuing to be an inclusive environment in terms of how we hire, and it's showing.
People are concerned, they're not sure what's going to happen, but ultimately they know that Opensignal is committed to continuing to employ them. They see we still hire people from abroad and they understand we value diversity and inclusion. They know there are possibilities for them, and we'll continue to support them, no matter what happens with Brexit. We don't have all the answers, but we always hear what our Opensignalers need; and ensure Opensignal remains a great place to work for everyone, whether they are in the office or at the end of a Zoom call.
Kat Bowles is a Business Psychologist and People and Talent Leader with over 8 years experience in large scale and high growth global tech companies. She's passionate about creating engaging candidate and employee experiences, fostering inclusive environments, employee wellbeing, and how to create positive change as businesses rapidly scale and evolve.
Related: