Workable's seamless BambooHR integration helps IMAGR hire and retain great talent
Headquartered in Auckland, New Zealand, IMAGR is a pioneer in the frictionless retail solution space. During their market expansion, IMAGR needed a dedicated platform focusing on candidate communication and team collaboration. They also needed a system that integrates seamlessly with their HRIS, Bamboo. With those priorities in mind, IMAGR partnered with Workable, securing their end goal of a single source of hiring truth.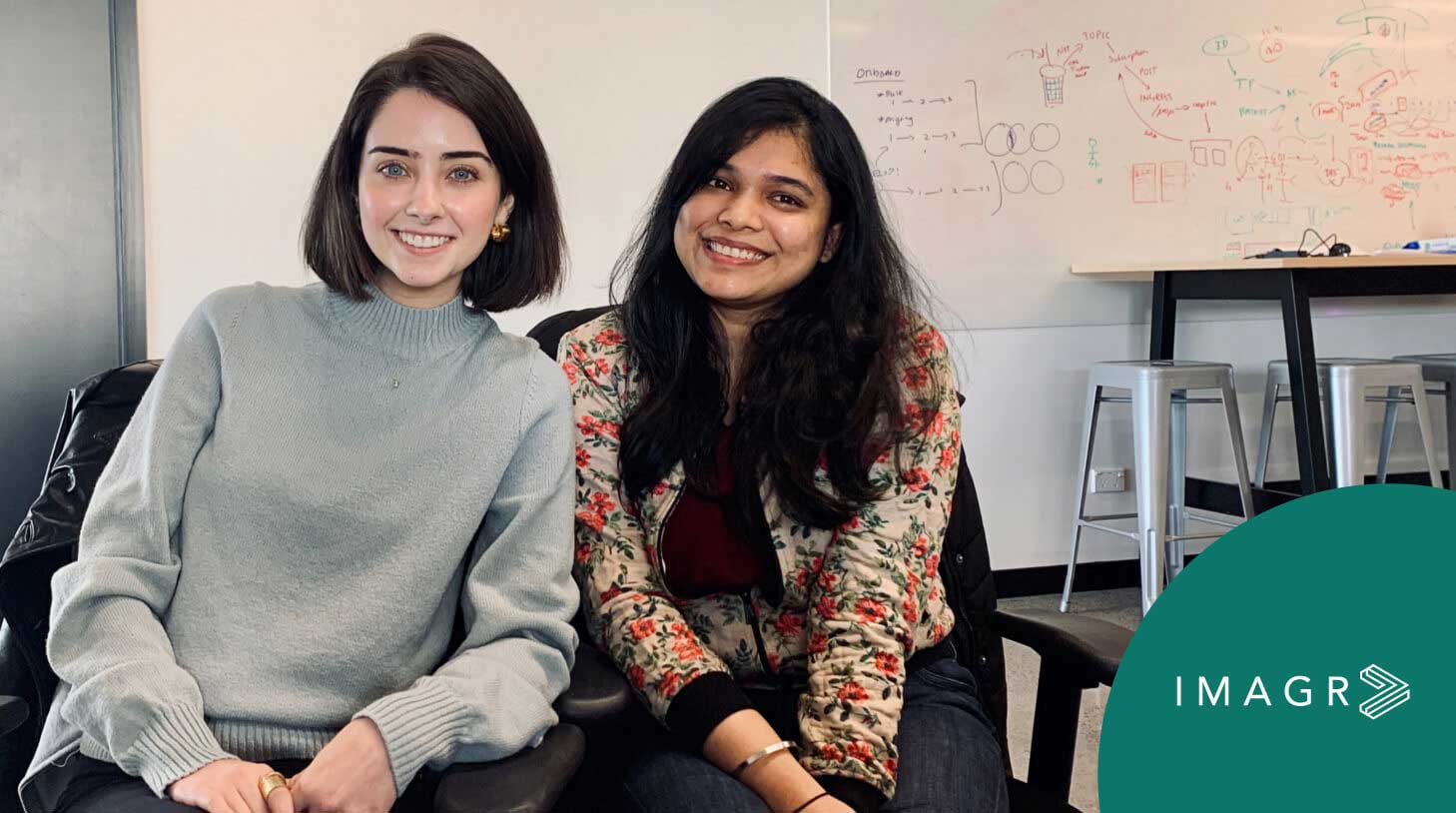 The challenge

The solution

Hard to implement current ATS company-wide

Needed an ATS that integrated with Bamboo

Communication with candidates and external recruiters was difficult to track

Struggled to stay aligned with external recruiters in a new market

Single source of hiring truth in Workable

Transfer new hire data from Workable to Bamboo

Better alignment with external recruiters through external recruiter portal

Measure effective applicant sources through Candidate Source Report

Lower time to hire with remote hiring vs in-person

IMAGR, founded in 2017, has offices in Auckland, New Zealand and Osaka, Japan. Breaking into the $5.7 trillion dollar supermarket retail industry, they work with retailers to remove friction in the checkout experience. Say goodbye to those pesky queues with their SmartCart's computer vision technology. When Jordyn Riley joined as IMAGR's People and Culture Manager, IMAGR had 25 employees and were headed for a period of growth. However, they couldn't visualize a clear candidate journey with their current ATS. They struggled to see a single source of hiring truth, and knew that their candidate experience could be enhanced for both direct applicants and referrals through external recruiters.
"We were looking for something that was really easy for us to use, something that would enhance the candidate experience. We wanted to know where things were at with every single candidate at all times."
IMAGR needed a system with quick team adoption so that they could continue to meet their hiring goals. Implementation with Workable was complete within a week. Over the course of a year using Workable, IMAGR's headcount surged to 41 employees with 14 new hires. With Workable, they were able to move away from multiple processes and streamline hiring in such a way that respects candidates and creates a deep active partnership with external recruiters.
"Every single person that comes through is important," says Jordyn. "Whether or not they're going to be successful or not is a moot point. I want to make sure that we're responding to everybody, and Workable makes that really easy."
When hiring in Japan, IMAGR found that having feet on the ground in a place with a different market and a time difference has been helpful. The external recruiter portal in Workable makes it easy for IMAGR's internal team to maintain privacy while allowing their agency partners in Japan to access the information they need to do their job well. In addition, IMAGR is posting to top job boards which have been their main candidate sources, including Seek, Glassdoor, LinkedIn and AngelList.
Says Jordyn: "Workable links to all of the free jobs in the area."
Candidate experience and employee experience are top of mind for IMAGR, so Workable's integration with Bamboo – resulting in a seamless transfer of new hire data to HRIS – makes for a smoother onboarding experience and higher talent retention. During the early months of the COVID-19 crisis, IMAGR hired and onboarded three new employees remotely – and much to IMAGR's pleasant surprise, one of those virtual hires actually beat their onsite record for time to hire.
"We just kind of transitioned what we did onsite to virtual, and it's worked fine," says Jordyn.
Interest has consistently been strong since the early days, but as of late, their vision for a contactless SmartCart service came just in time for the COVID era. They've received additional media exposure, retailer interest, and even inquiries from the general public about investment and partnership. The unique nature of their product also maintains the user's privacy – it scans what goes into the cart, not the shopper themselves, coinciding with the upsurge in data privacy concerns among people worldwide.
With a steady and healthy stream of new candidates, IMAGR has found a partnership with Workable that encourages both a best-in-class candidate experience and an inclusive hiring process with a diverse range of sources and hiring team collaboration. The trio of IMAGR, Workable and Bamboo means no more issues with multiple disconnected processes and welcomes a single candidate and employee truth.