Starling Bank scales from 50 to 1,100 employees in five years, staying efficient with Workable
Seeking to re-imagine the world of banking, Starling Bank offers a mobile-first banking experience. With Workable, Starling Bank has grown from 50 to over 1,100 employees over the past five years. During the COVID-19 pandemic, using Workable ensured a smooth recruitment process even as they transitioned to a fully remote environment.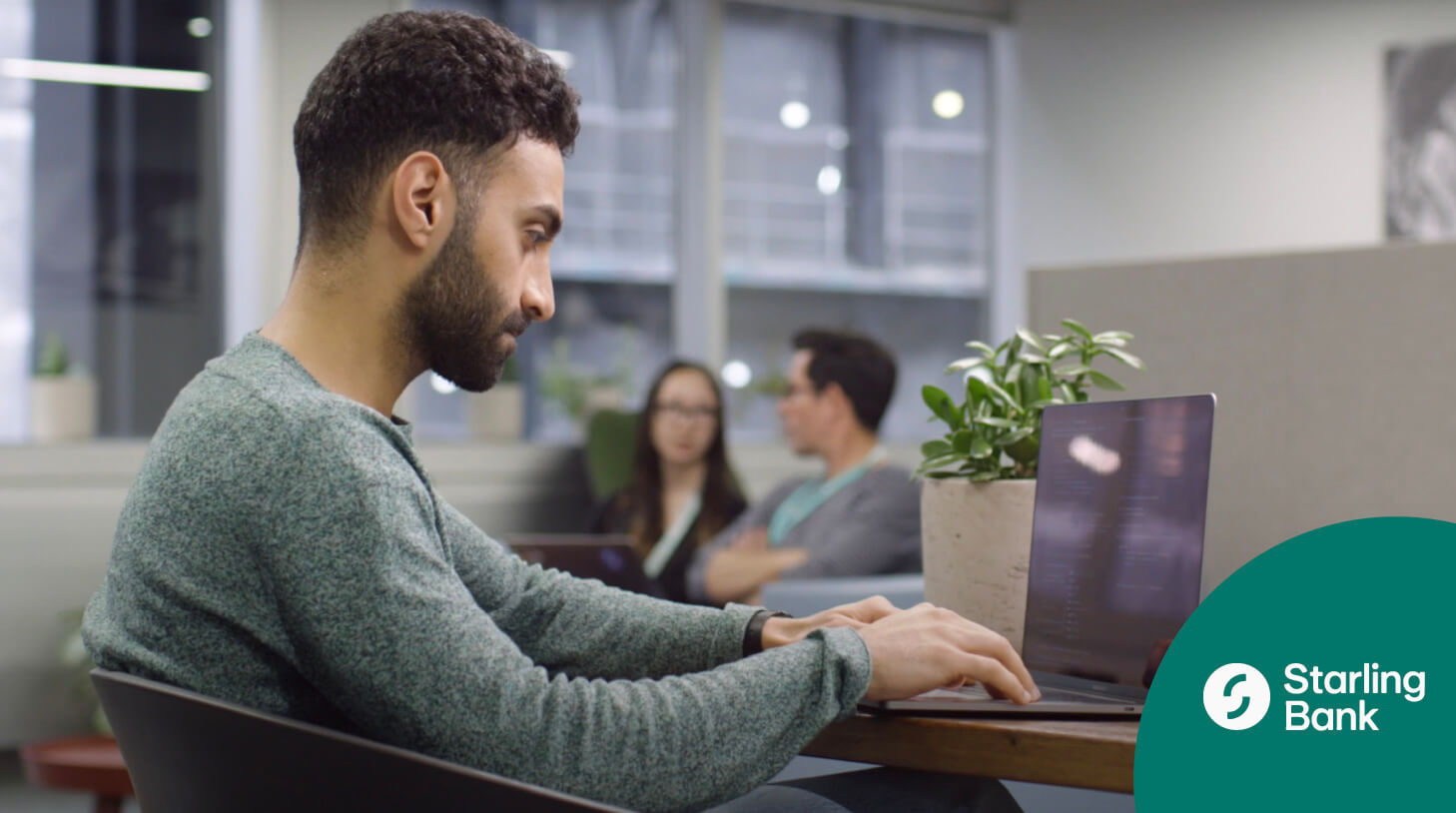 The challenge

The solution

Meet fast-growing market demand with consistent evaluation and hiring of top-caliber candidates

Avoid costly breakdowns in a highly competitive space

Speed up candidate evaluation for active roles while onboarding new hiring team members

Maintain high-volume hiring process after shift to remote work during pandemic

Described as a digital challenger bank in the United Kingdom, Starling Bank operates out of four locations in the UK and Ireland with headquarters in London. They take a more customer-centric approach to banking, and continue to grow rapidly as a disrupter in the financial industry. They have amassed £363M in total funding and more than two million customers to date, plus they have been voted as Best British Bank for three consecutive years from 2018 to 2020.
Starling Bank's incredible growth requires a highly efficient recruitment solution that can handle the volume of candidates and hiring managers while maintaining seamless, easy to use functionality. Workable's ATS gives Starling Bank what it needs to confidently maintain its recruitment process.
Says Marc Douch, Talent Acquisition Manager at Starling Bank:

"It's a simple platform to use from a recruiter and a hiring manager point of view… Training new hiring managers is almost non-existent because I just set them up with an account. It's fairly self-explanatory."
To meet the skyrocketing demand of its services in the market, Starling Bank has consistently hired at a high volume in two major areas: engineering and customer support.
"We hired just under 600 people last year and, I think so far [as of November 2020], we've hired about 450," says Marc. "So, it's been a bit of a busy past couple of years from a hiring perspective, that's for sure."
The Video Interviews feature, which eliminates resource-heavy communications between the recruiter and job applicant to set up screening calls, has been particularly helpful, says Marc.
Marc adds that recruiting continued at its torrid pace even as Starling Bank shifted to a remote working environment, making Video Interviews an even more useful tool in the company's recruiting toolbox. In fact, he says business has moved even more smoothly than it did when everyone was in the same working space.
"We've gone from a company that was five days a week in the office to no one's in the office five days a week," Marc says. "We've ended up doing some stuff in quicker time than we probably would have done in the office."
Marc also highlights Workable's award-winning customer support team as a huge bonus to using the recruitment solution – when operating in such a busy recruiting environment, recruiters like Marc rely on solving problems as quickly as they arise.
"The support that you get is more responsive, more thoughtful, more on the ball than any other ATS I've ever worked with," says Marc.
Starling Bank's choice to use Workable's recruitment solution enabled it to continue to grow its workforce rapidly to meet booming business demands. Moreover, it ensured a seamless shift to a fully online recruitment process throughout the COVID-19 pandemic – making possible a highly efficient operating system beyond the crisis as the business continues to scale rapidly in future.