Five reasons to use single sign-on (SSO) with Workable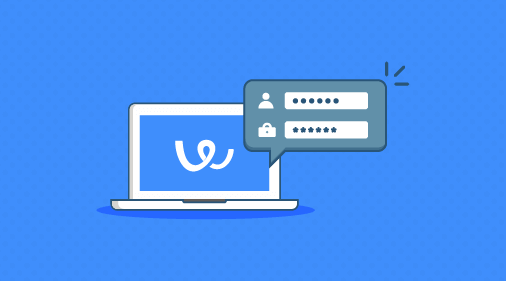 When it comes to product developments, some features – like Talent Pool or People Search – can dramatically transform the way you hire. Other enhancements add significant value in subtler ways; making it easier, safer and faster to do what you already do.
Recently launched, our powerful single sign-on (SSO) feature functions seamlessly alongside your existing recruiting workflow. It provides an extra level of security, a smoother user experience, and ultimately faster hiring.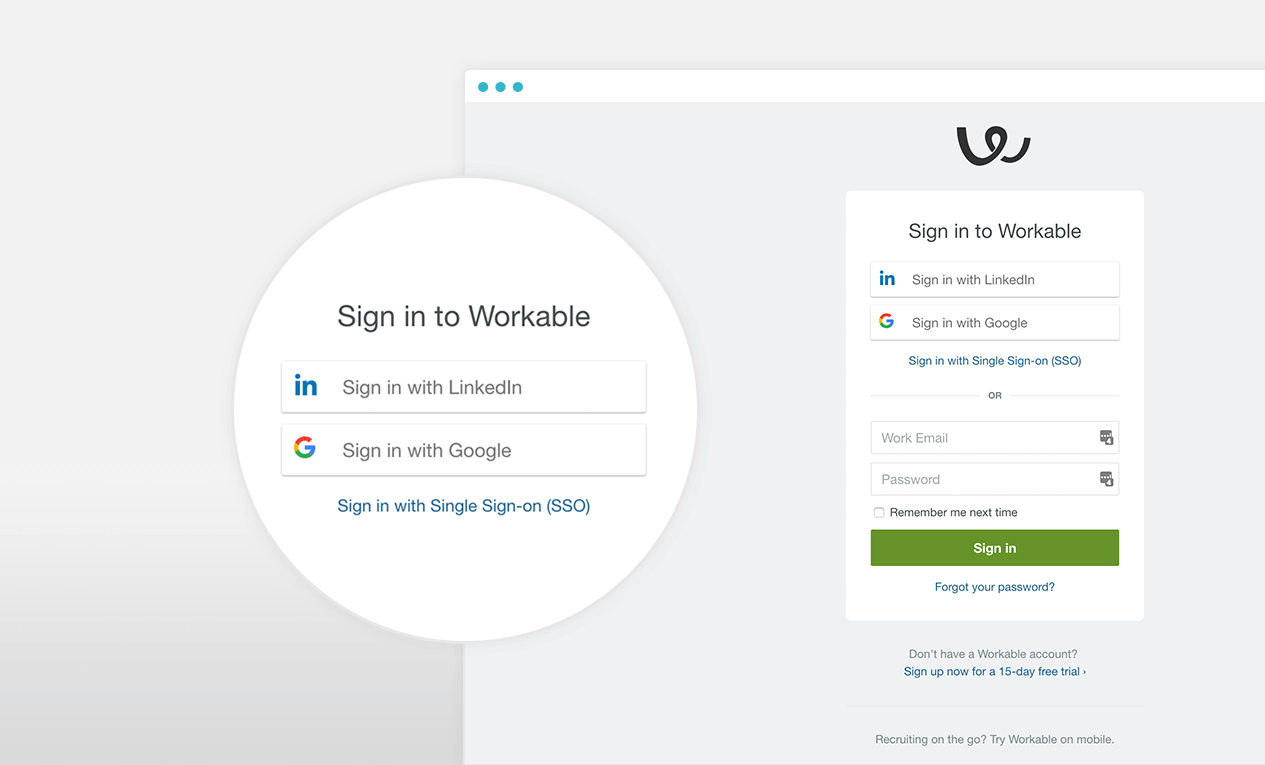 Once activated, Workable users can use their own chosen one-step authentication method to log into Workable and access their data.
One login, multiple applications
There's no doubt that the Software as a Service (SaaS) distribution model is changing the way businesses of every size operate. Automating and integrating key, but often mundane processes, cloud apps bring with them huge benefits. But underlying their growing use are a number of challenges around user authentication. That's where single sign-on can help. Here are five key benefits of single sign-on:
SSO saves money
Around half of all IT helpdesk calls are for password resets. With only one password to remember, SSO can significantly reduce IT helpdesk costs.
SSO saves time
The average user accesses up to 20 different applications a day (and that figure is set to keep growing). Re-entering passwords across multiple apps drains time. With SSO you just need to login once.

SSO reduces risk
Password fatigue can be a real threat to data security. With only one password to remember, users are more likely to make that password a strong one, one they can easily recall and keep confidential. And because user passwords aren't stored or managed externally, data protection is further strengthened.
SSO streamlines workflow
Using one set of login credentials to access different software systems, a single sign-on solution organizes and centralizes access to your apps whilst also validating the id of all users.
SSO supports compliance
Building a centralized database, SSO supports compliance, promotes secure file sharing, and ensures effective access reporting.
Activating single sign-on for Workable
SSO implementation is based on a relationship between your service provider (i.e. Workable) and your chosen Identity Provider. Workable integrates with SSO services that support SAML (Security Assertion Markup Language). Some of the providers we integrate with include:

OneLogin
Okta
Microsoft Azure Active Directory
Google Apps
Centrify
Auth0
PingFederate
To connect your single sign-on (SSO) provider to your Workable account, just contact us and we'll initiate the setup process for you.
Once activated, account users will use your SSO provider to sign in to Workable. When a new hiring manager joins Workable, you can provide access right away. With SSO, all it takes is just a few simple steps to add users and also to revoke access once the hiring process is over.
Not using Workable yet? Sign up for a demo and see how it will work for your organization.