New features for mobile recruiting!
It's been some time since the launch of Workable mobile, but we've been working hard behind the scenes. We've got some major updates coming in the summer and we're releasing new features as we go.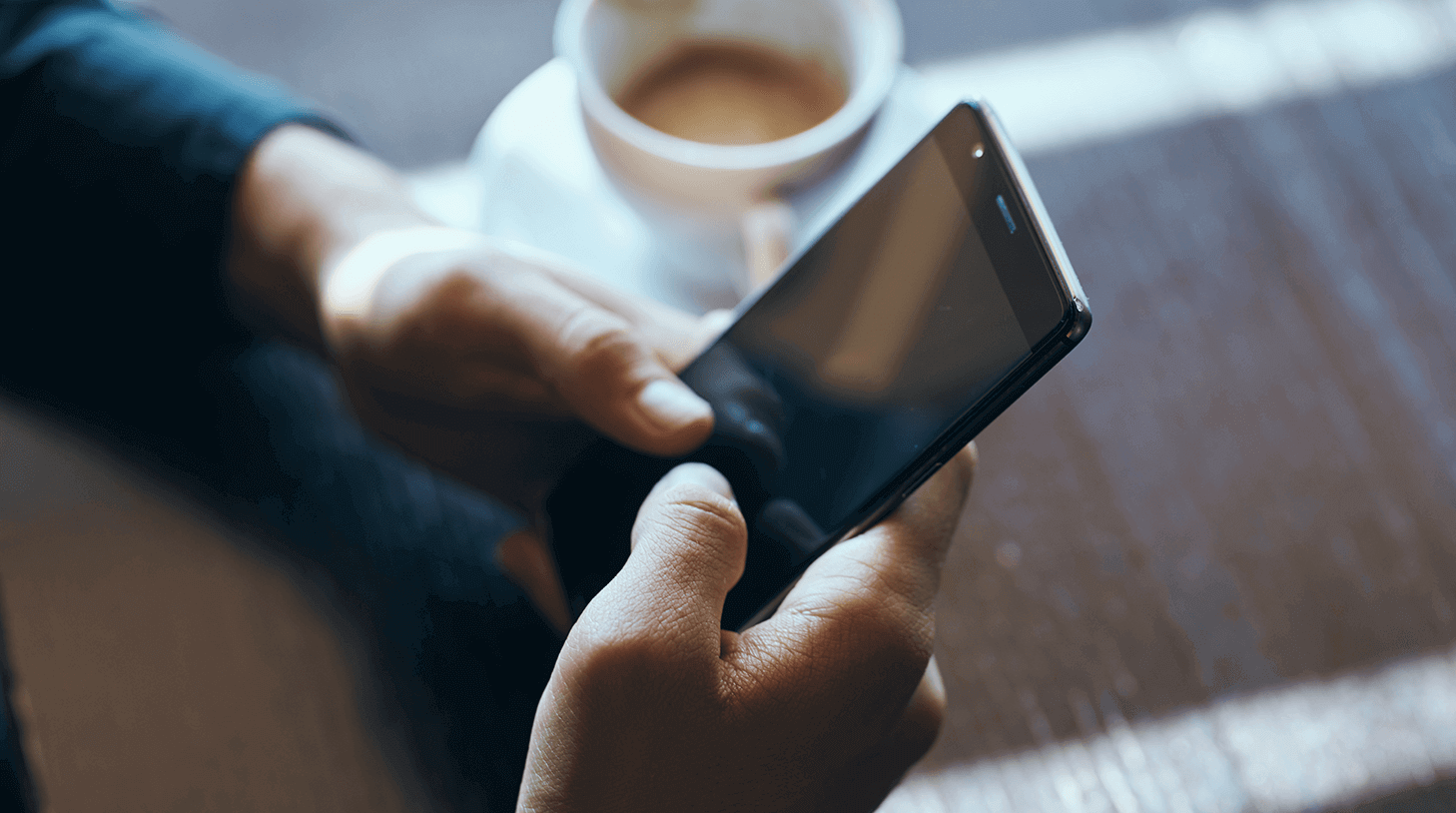 To recap, we created Workable mobile for a couple of very important reasons:
Time is of the essence
Being out of the office for a day, or even just a few hours, can be enough to lose a great candidate. By accessing Workable on your smartphone you have all the information you need to get moving with a good candidate from wherever you are. Get back in touch on time and ensure the candidate experience is everything that it should be.
Flexibility gets the job done
It's not all, you, you, you… When hiring is your full time job, you're on top of it but sometimes you need to give your hiring teams a little nudge. The flexibility mobile recruiting gives is provides that nudge. Your hiring managers can review resumes and leave evaluations from anywhere, at any time, via their connected smartphones.
So let's look at the new features and see how they can help.
The Agenda
This is something we're really excited about, as it makes great use of the medium. We all use smartphones as pocket computers or cameras, but it's worth remembering they're still communication devices, too!
The Agenda has been designed to show the information you need the most:
…and give you the tools you need to act on that information:
Held up on the way to a meeting with a candidate? Find the event and contact the candidate by SMS in one easy action — no digging around for that number. Heading from one interview to another with barely a chance to catch your breath? Check the Agenda, get the meeting details and remind yourself of the candidate's history as you go. Everything's in one place.
Of course the calendar view will also give you an overview of upcoming events when you need it.
Global Search
One of the key points about using Workable on your mobile is having the information you need at your fingertips. It's a small(ish) screen, so access should never be restricted, but it should be focussed. While the Agenda handles scheduled tasks, the rest of the mobile updates help narrow the focus on the more routine aspects of day to day recruiting, making it more manageable.
Global Search is the ability to search for information about candidates and jobs. Access it from your homescreen, or dashboard, as soon as you log in. You'll see one simple search box, but we've divided the results neatly into two tabs.
Search for candidates by the department or location to which they applied. Or you could search their name, work experience or education, skills, summary… the whole lot. Search for jobs by title, location (country, state, city) or department.
Candidate Access
In this release we've also provided a smarter way to sift through your candidates. Now when you move from your mobile dashboard to the candidate view, you'll see the option to view all candidates, or view candidates by job.
Of course, viewing all candidates would be pretty heavy going on a mobile, so we've added some smart segmentation. This helps target your activities so you're making the right kind of contact with the right people, at the right time. Here's how it breaks down:
Unread candidates:
This group shows qualified candidates across all jobs, whose profile has not been viewed or opened on any of your devices.
Unrated candidates:
If you're working with a hiring team, this is a handy segment to know. When Workable is used to schedule on site meetings, screening calls or interviews, this segment is automatically populated with the candidates in question. Direct your hiring managers here to leave their evaluations and ratings. Evaluations are easy to do on the go—a simple rating system qualified with a comment.
Unscheduled:
Another time-saving segment for admins and hiring managers, this shows every qualified candidate at an 'Assessment' stage in the hiring pipeline. This means candidates could be at Phone screen, Assessment or Interview stages, but nothing has been put in your Workable calendar yet. Work through this list to plan the week's hiring activities.
Slipping away:
When you're hiring for multiple positions, often in multiple locations, it can be easy for candidates to slip through the net. This segment shows qualified candidates who have been engaged using Workable at least once, but there's no recorded activity over the last seven days.
View candidates by job:
And last, but by no means least, we've updated the option to view candidates by job: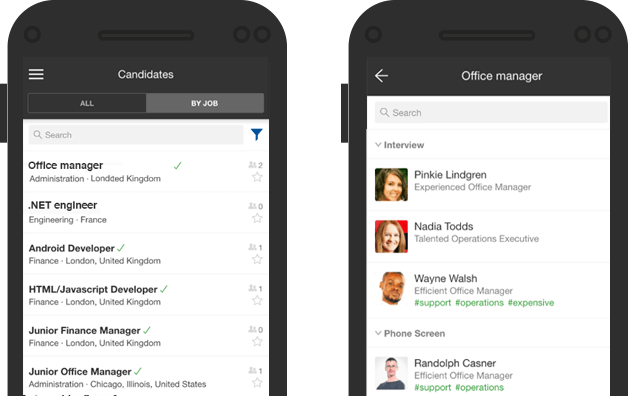 Selecting a job from the list shows all the candidates, neatly divided into their pipeline stages.
Looking for a mobile recruiting app? See how our industry-leading iOS and Android app compares to other applicant tracking systems, like Lever and Greenhouse.
Access all areas
These latest updates are all about access. Getting to the information you need in the quickest way possible. Slice and dice your candidate database to work the way that suits you best. Use Workable to track and manage your candidates as you would a regular ATS. Or use Workable more like a CRM; keep in touch with your prospects and candidates at the right time to build stronger relationships for the future. It all helps to make mobile recruiting genuinely useful.
If you've made it this far through the post, thanks for sticking with us! It's a big release, so there's a lot of ground to cover. As I mentioned right at the beginning, this is a work-in-progress release. There's lots more to come — but we'd love to hear your feedback in the meantime.