Post and manage jobs from anywhere with Workable's mobile app
Workable's best-in-class mobile recruiting app just got better. In addition to all the candidate tracking functionality for screening resumes, adding evaluations and more, you can now post new jobs from your phone.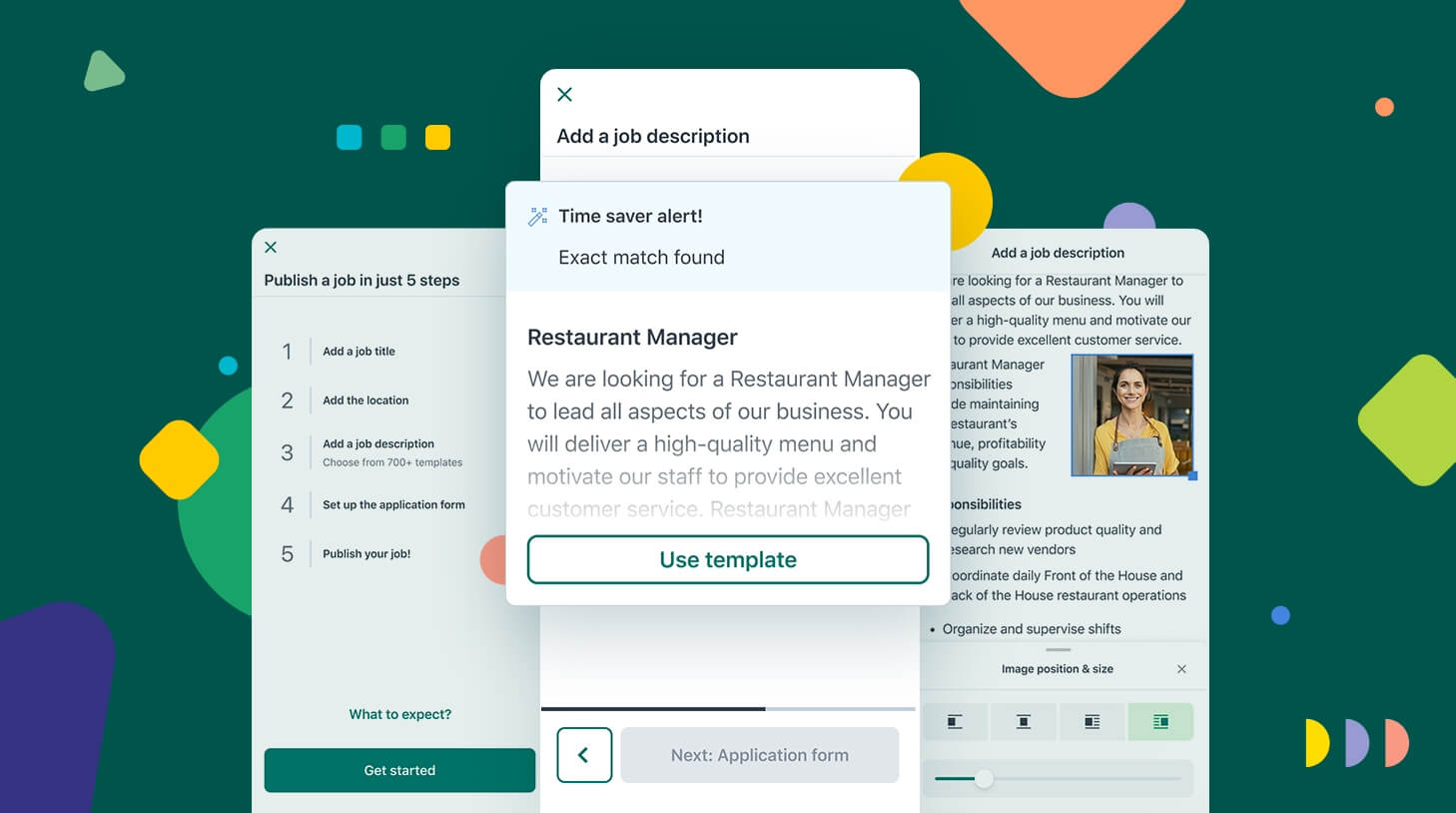 Download Workable's app for Android or iOS and sign in to start finding and screening candidates from your phone.
The mobile app syncs directly with your desktop login, enabling you to hire on the go. Start filling jobs faster by posting right away when the need arises.
Distributed teams can take special advantage of the mobile app to keep hiring managers up to speed and receive candidate feedback more quickly. Mobile users can opt for notifications about new candidates to review, @ mentions and actions that need their approval.
Post to the most popular job boards: Workable connects you to top job boards like Indeed, LinkedIn and ZipRecruiter to get the message out that you're hiring.
Hiring alerts: Get notified about new candidates, upcoming interviews, and action items so you can act quickly and secure the best candidates.
Team collaboration: Review resumes and interview scorecards, send notifications, and gather feedback from your hiring teams.
Communicate with candidates: Email, schedule and text with candidates. Workable syncs to your inbox automatically.
People Search: Search through millions of profiles to find candidates that match for your job. Email the best ones to let them know that you're hiring.
Data & Compliance: Keep your hiring data protected and compliant with tools for EEO and GDPR.