Go beyond hiring! Introducing Onboard & Manage features
Workable's new employee Onboarding & Management features enable your HR processes, helping you onboard new hires and manage employee information.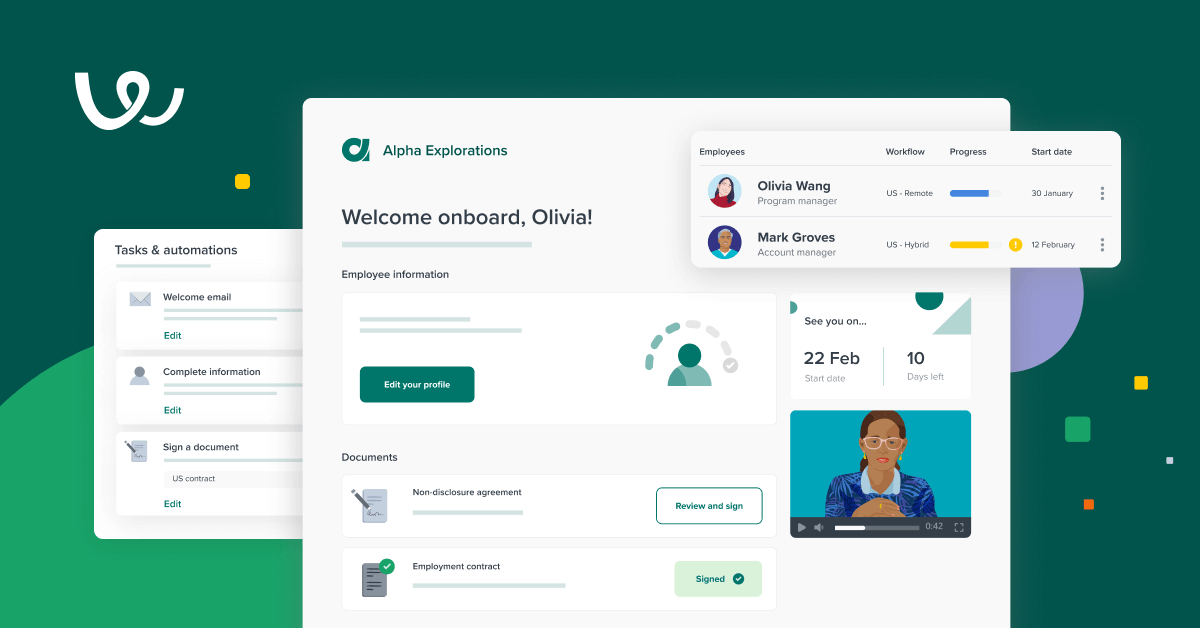 We're excited to announce the newest addition to Workable's platform – Employee Onboarding & Management features! These powerful tools are designed to enable more HR processes and help you efficiently manage your team beyond hiring.
Empower your HR workflows with:
Custom onboarding workflows & e-signatures
Onboarding dashboard for your team
Customizable employee profiles
Company org chart & people directory
HR document management with e-signature
Combined with Workable's existing Applicant Tracking System, we now offer a comprehensive HR platform. This expansion of Workable's capabilities not only helps you manage your existing team but also delivers a customizable onboarding process for new hires.
Workable's Employee Onboarding & Management features are available now in Beta. If you're an Admin of a Workable account, simply log in to your account to activate! To learn more or sign up for a trial, visit our new Onboard & manage page.
Happy hiring, onboarding, and managing! 🚀