Workable using Workable webinar: features and takeaways
In the ever-evolving landscape of talent acquisition, staying ahead of the curve is crucial. This was the central theme of our recent webinar, where we explored the many features of Workable, the leading hiring platform designed to streamline the recruitment process.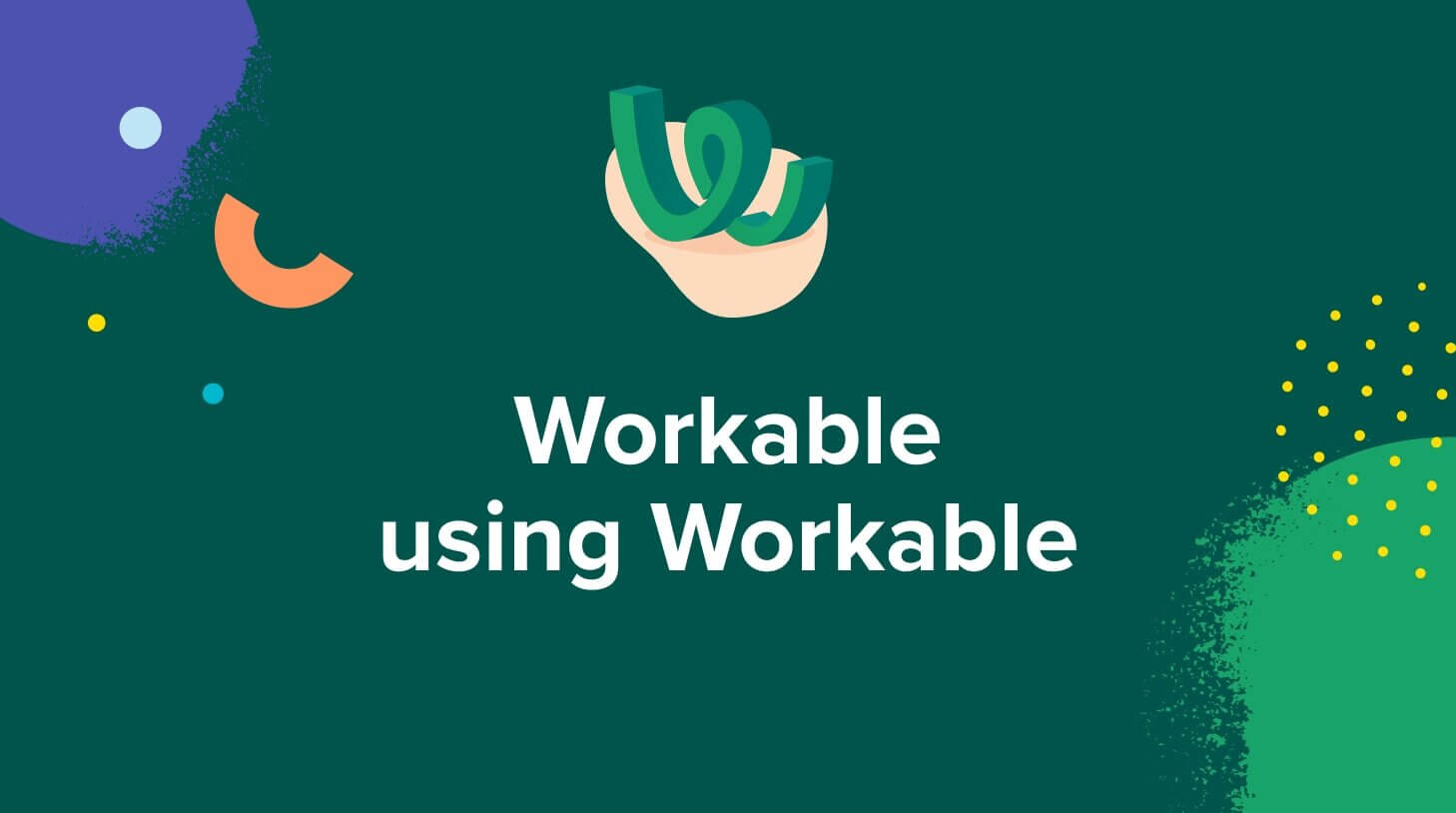 Whether you're a current Workable user or exploring new tools to enhance your hiring process, this webinar offered valuable insights. Here are the key takeaways:
The webinar aimed to provide a comprehensive overview of Workable's features, demonstrating how they can be used to optimize the hiring process. From customizable pipelines and automated actions to AI-generated job descriptions and onboard features, we delved into the many ways Workable can save time, improve team performance, and facilitate data-driven decision-making.
Customizable pipelines
Workable's customizable pipelines allow users to tailor the hiring process to different job types, departments, or salary grades. This feature ensures consistency across roles and streamlines the hiring process. For organizations not currently using Workable, the concept of customizable pipelines underscores the importance of a flexible and adaptable hiring process.
Automated actions and bulk actions
Workable's automated actions, such as sending thank you or disqualification emails, save time and ensure all candidates receive a response. The platform also allows for bulk actions, such as sending emails or moving candidates to the next stage en masse. These features highlight the value of automation in recruitment, reducing manual tasks and freeing up time for more strategic activities.
Interview kits and scorecards
We provide interview kits and scorecards to standardize the interview process and facilitate data-driven decisions. These tools underscore the importance of a structured and unbiased interview process, regardless of the platform you use.
People search and AI Recruiter
Workable's People Search feature and AI recruiter tool offer robust sourcing capabilities, allowing users to fine-tune their search and identify passive candidates. Even if you're not a Workable user, the principles of effective candidate sourcing and the potential of AI in recruitment are universally applicable.
Productivity report
Workable's productivity report provides detailed insights into each user's actions within the platform, enabling tracking of team performance and determination of KPIs. The concept of monitoring recruitment metrics to improve performance is crucial for any organization, regardless of the tools they use.
Hiring plan feature
Our hiring plan feature allows users to create detailed requisitions and approval workflows, promoting intentional hiring and budget tracking. This feature emphasizes the importance of strategic planning and cross-departmental collaboration in the hiring process.
Onboard and managed features
Our onboard and managed features allow users to send custom onboarding workflows and create employee profiles. The upcoming time-off feature further enhances these capabilities. These features highlight the importance of a seamless transition from candidate to employee and the value of a centralized system for managing employee information.
AI-Generated job descriptions
Workable now offers AI-generated job descriptions, allowing users to choose between a friendly or formal tone and manually edit the descriptions. This feature underscores the potential of AI in recruitment and the importance of well-crafted job descriptions.
Internal comments and tagging
Workable encourages the use of internal comments and tagging to keep track of notes and historical records. This practice emphasizes the importance of effective communication and record-keeping in the hiring process.
If you are a Workable user, you can get more insights by joining the Workable Academy. It is a place that assists you with all the provided tools from Workable ATS and helps you make the most out of them.
The principles and strategies discussed underscores the importance of a structured, data-driven, and efficient hiring process. Whether you're a user or not, these insights can help enhance your recruitment strategy and ultimately, help you hire the best talent.