Zinger Property enhances their inclusive hiring process with Workable Video Interviews
Focused on hiring team collaboration, Zinger Property Management needed a more efficient process for screening candidates while maintaining a personalized and inclusive candidate experience. Using Workable Video Interviews, they've cut admin time by 50%.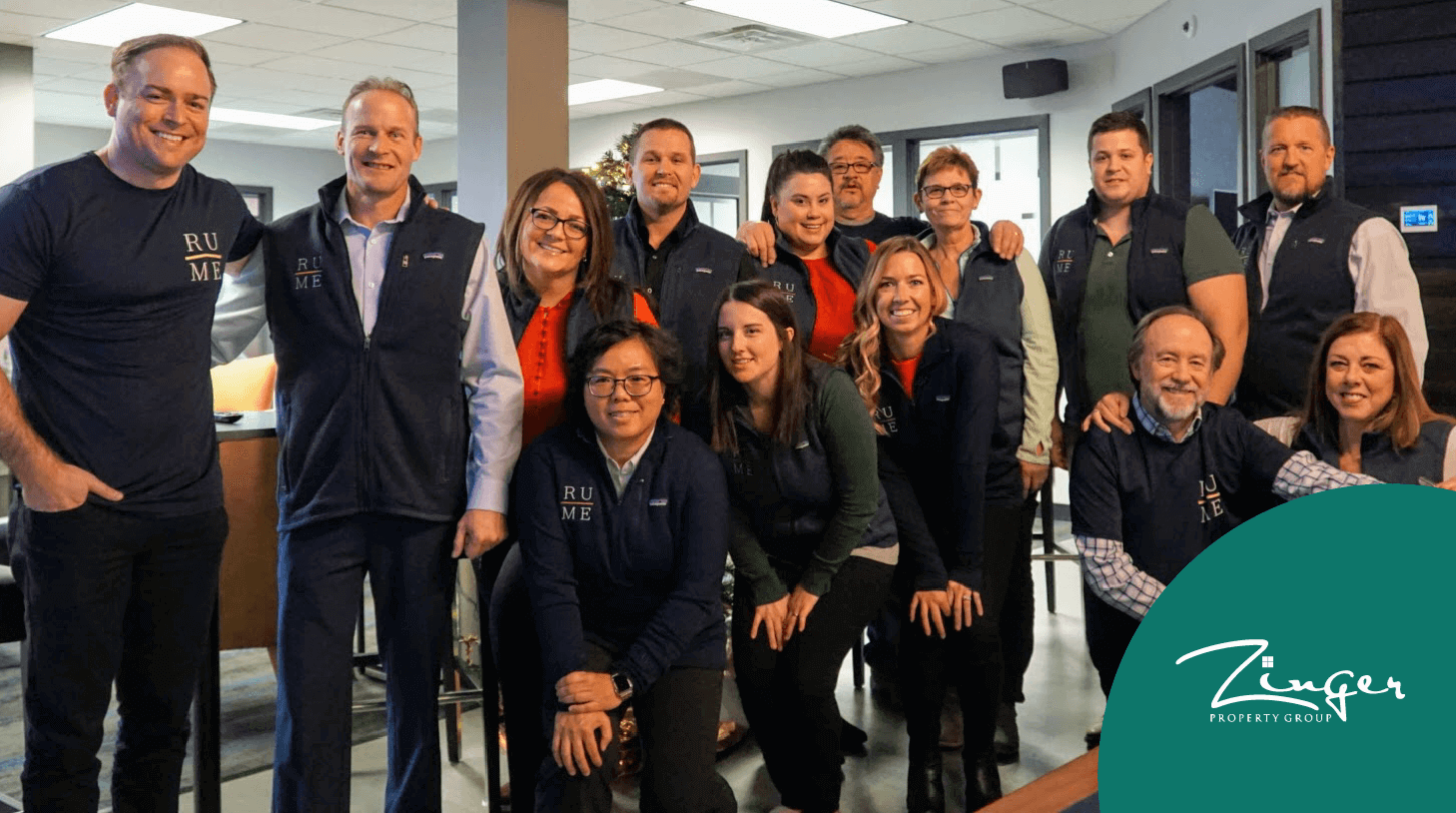 The challenge

The solution

Difficult for execs to gain insight into candidates with only resumes and cover letters
Resource-heavy phone screen process
Small, in-demand talent market
Rapidly growing property management group across multiple Midwest states
Tasked to manage recruitment for two brands

Enable every member of hiring team to view top candidates' video interviews
Engage candidates to complete interviews on their own time, showcasing their best selves
Recruit on-the-go using mobile app for field staff
Recruit in one place for Zinger and subsidiary brand, RuMe

Zinger Property is a property management group that owns 16 buildings across the US Midwest with 4,000 apartment units. Based in Chicago, their mission is to blend technology and the traditional human touch in property management. With Workable, they've found a recruitment technology partner that aligns with their mission to ensure a personalized touch in the hiring process. Alongside their main Zinger brand, they also hire for their subsidiary company, RuMe. Their multi-tenancy account with Workable allows them to hire in one place, keeping senior leadership aligned on their robust hiring plan.
Says Kate Blake, Assistant Director of Operations at Zinger: "Workable has completely streamlined our entire recruiting process. Furthermore, our staff working in the field is able to utilize the mobile app, which has been a game-changer."
Prior to COVID, Zinger had been vetting video interview solutions to reduce the administrative time required to screen candidates. When Workable offered their new solution, they went with it because it was a fully native platform keeping all the elements of candidate evaluation in one place.
Says Kate: "Every member of our hiring team reviews the video interviews. Early in the process, our direct hiring manager will review. As candidates progress, our corporate staff utilize video interviews prior to approval."
Inclusivity increased with the introduction of video interviews as senior leaders who approve hires were able to gain a better overall impression of candidates. The enhanced inclusivity of the video interview feature aligned naturally with Zinger's vision of a fully inclusive company culture. This was an added benefit to the original value proposition of Workable Video Interviews, which was to eliminate the time-consuming nature of phone screens in the hiring process.
Says Kate: "I would say that video interviews have cut our recruiting time practically in half."
Video interviews are sometimes stigmatized among candidates as being impersonal. Zinger combatted that by keeping branded video interviews and ensuring increased flexibility for the candidate – so much that a newly hired employee spoke out about their positive experience.
Says Jim Oates, Associate Analyst at RuMe: "It was definitely easier to schedule than a phone screen because you can do it on your own time. I found this online interview to be a great process that was very time-flexible and very much in favor of the applicant."
Zinger Property Group's choice to use both Workable's ATS and Video Interview products enhanced inclusivity, decreased admin screening time and solidified a branded, personalized candidate experience.