Business software UIs don't need to be ugly
At Workable, we take special pride in our user experience design. We believe that software for business has suffered too long from interfaces created only to check a list of requirements, with little thought given to usability and aesthetics.
Business software need not be ugly or clumsy.
In fact, software for a job like recruiting is going to be used by people who only spend a few hours a month hiring people. For them, the process of reviewing applicants or taking in interview notes is a side job. Something they cannot afford to be trained for separately or do day-after-day, often enough to become experts with a complex tool.
The tools business users have for tasks like that ought to be pretty, simple, self-explanatory and yes, even fun!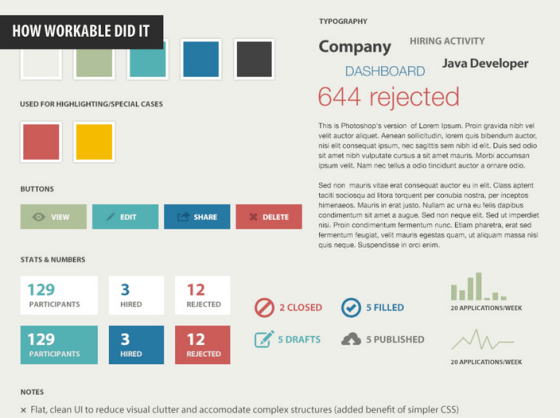 We will be talking more about our design concepts and the way we solve complex problems with simple user interfaces. As a teaser for future posts on the topic, I'll share with you a presentation delivered by our UI/UX queen in a web conference last weekend.