Workable's 2023 roadmap
We're excited to share some of the big plans we have for this year. Take a look at what's planned at Workable in 2023.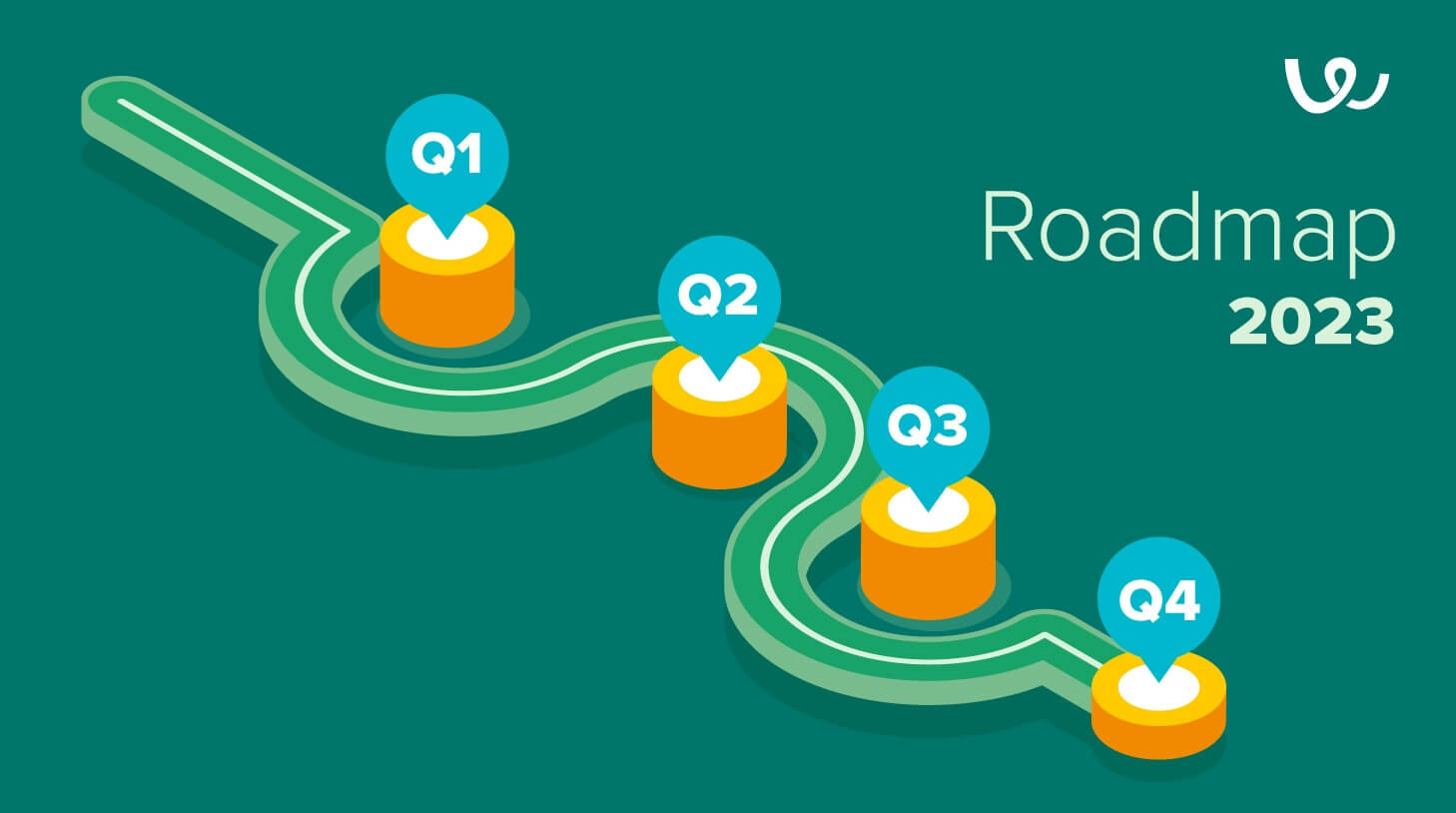 Our development team is hard at work to deliver new features and functionality to Workable. While the features and release time frames shown are subject to change, here's an overview of what we're planning.
Source & Attract
New methods of finding candidates and managing jobs
In the first half of the year…
Dozens of new job boards: With a focus on DEI and international boards we're adding more networks, markets and choice when it comes to advertising your jobs.
Workable's job board: A top-five source of applicants, we'll add the option for candidates to create and save a profile on the Workable job board, which can enable them to apply to jobs more easily and help to improve the application rate for jobs posted through Workable.
Later this year…
Post a single job to multiple locations: Rather than duplicating jobs, create one job and publish it simultaneously in multiple locations.
AI Recruiter: More updates to auto-sourcing and resurfacing options to help you find great candidates, and an AI assistant to help with creating effective job descriptions.
Evaluate & Collaborate
How you and your team work inside Workable
In the first half of the year…
Integrate Workable and Slack: Get alerts for yourself and your hiring managers where they do most of their communication. At launch, all current Workable notifications will be available through Slack with even more options coming later on.
Redesigned candidate profile: The beta for our new candidate database is in full swing (join from the Candidates page in your account!). We'll continue making updates and also make the new candidate profile layout seen in the beta available everywhere in your account.
Later this year…
Disqualification reasons: When knocking candidates out of the hiring process, choose and track the reasons they were disqualified.
To-do lists / Reminders: Set to do lists and reminders so the whole hiring team can stay on top of their work.
Automate & Hire
Move quickly and efficiently
In the first half of the year…
'Send later' emails and texts: Ever drafted an email, but wished you could send it at the perfect time? Notify disqualified candidates with the right timing, or make sure your next interview invite hits the top of a candidate's inbox first thing in the morning.
Later this year…
Send candidate surveys at more pipeline stages: Collect more feedback about the interview experiences that candidates are having. Use this information to make changes that improve your hiring process.
AI email assistance: Create more effective outreach to sourced candidates and get them engaged.
Onboard & Manage (new!)
Seamless onboarding and organized employee information
In the first half of the year…
Onboarding tools: Take candidates beyond the "Hired" stage. Create custom onboarding workflows with new hire portals and e-signable documents.
Employee management: Custom profiles, document management, an org chart and employee directory provide options for managing employees after they're hired.
Later this year…
Track and manage employee time off: Set up time off accrual and receive employee PTO requests with an approval system.
And there's more to come
That's not all. We'll also make dozens of other updates to improve your experience with Workable and add new functionality. Check workable.com/recent-updates for a list of all updates as they're released.