Hire for hybrid jobs with this new job posting option
Introducing an all-new hybrid job posting option, designed to cater to the evolving needs of both employers and job seekers in this dynamic work landscape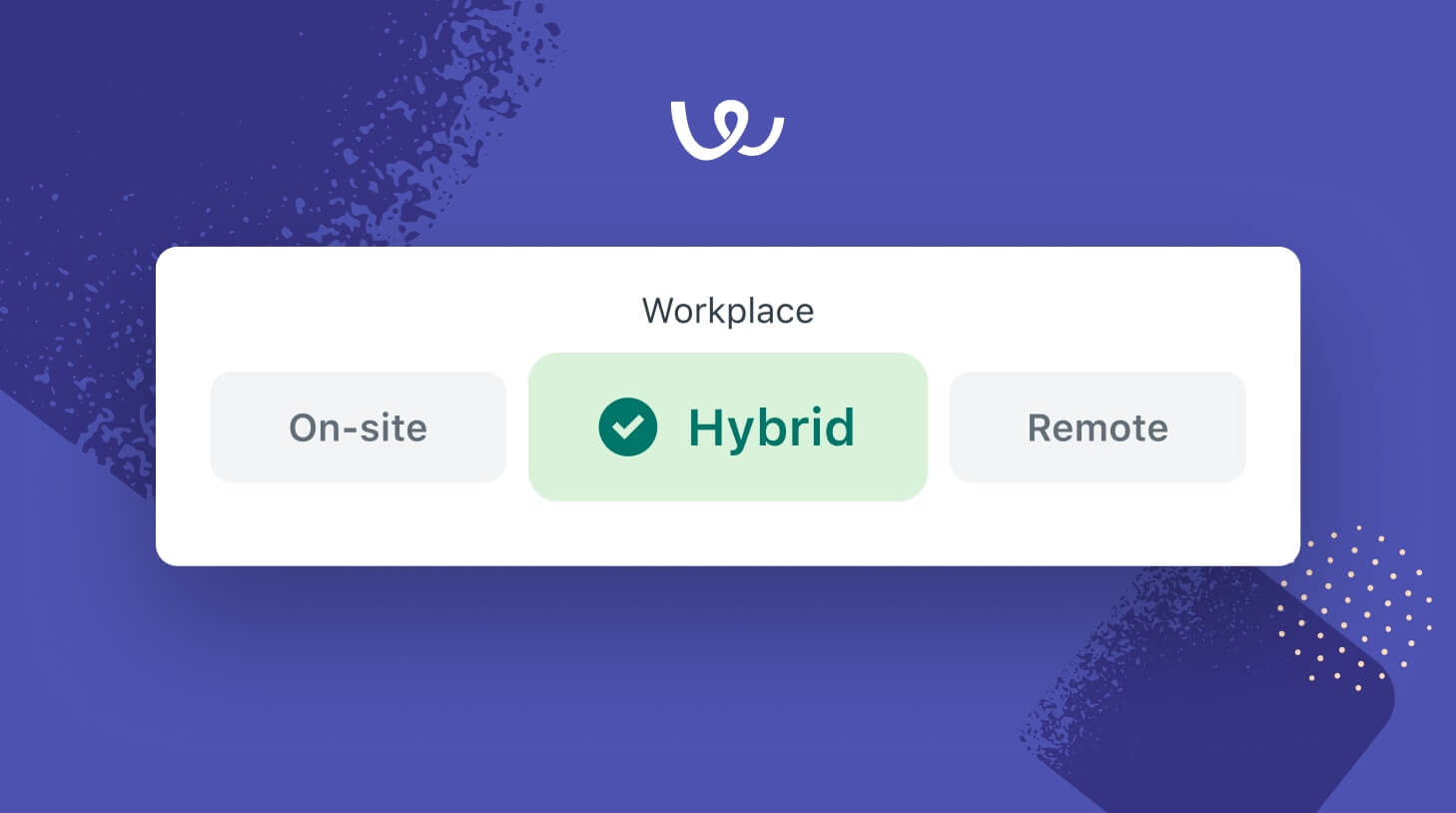 Work dynamics have changed for many companies. Some have adopted remote work policies, allowing employees to work from the comfort of their homes. At the same time, the office environment continues to act as a draw for fostering collaboration and team synergy. Recognizing the importance of flexibility, Workable is proud to introduce a feature that bridges the gap between remote work and in-office presence: Hybrid job posting.
With Workable's new hybrid job posting option, you can seamlessly advertise positions that offer the best of both worlds. Post hybrid jobs that offer a unique blend of remote work and in-office presence, allowing employees to enjoy the benefits of flexibility while maintaining valuable connections with colleagues and your company's culture.
The process is straightforward. When creating a job you'll now have the option to select if the job is in office, remote or hybrid. Workable does the rest. Your job will be labeled and categorized correctly on your Workable careers page and on LinkedIn, Indeed, Workable's job board, and Google.
This isn't just limited to posts you create on desktop. It all works through Workable's mobile app too. Simply search for Workable on the AppStore or Google Play Store to get the app. Post jobs, evaluating candidates and collaborate with your team.
Keep candidates' expectations aligned and find more candidates who value a flexible work environment. Candidates can join your team knowing that they have the flexibility to manage their work-life balance effectively.
Stay tuned for more updates that will enhance your hiring process. If you're recruiting for the same position across multiple locations, our product team is hard at work on feature updates for you. We're developing new features to help you better coordinate job postings across different locations.