How to Answer Leadership Skills Interview Questions
Why is the interviewer testing your leadership skills? Questions about leadership qualities help interviewers get a better picture of how you work. They want to test your soft skills that reflect your leadership style. We created these examples of how to answer leadership questions to demonstrate your skills and show employers how well you handle these tough questions.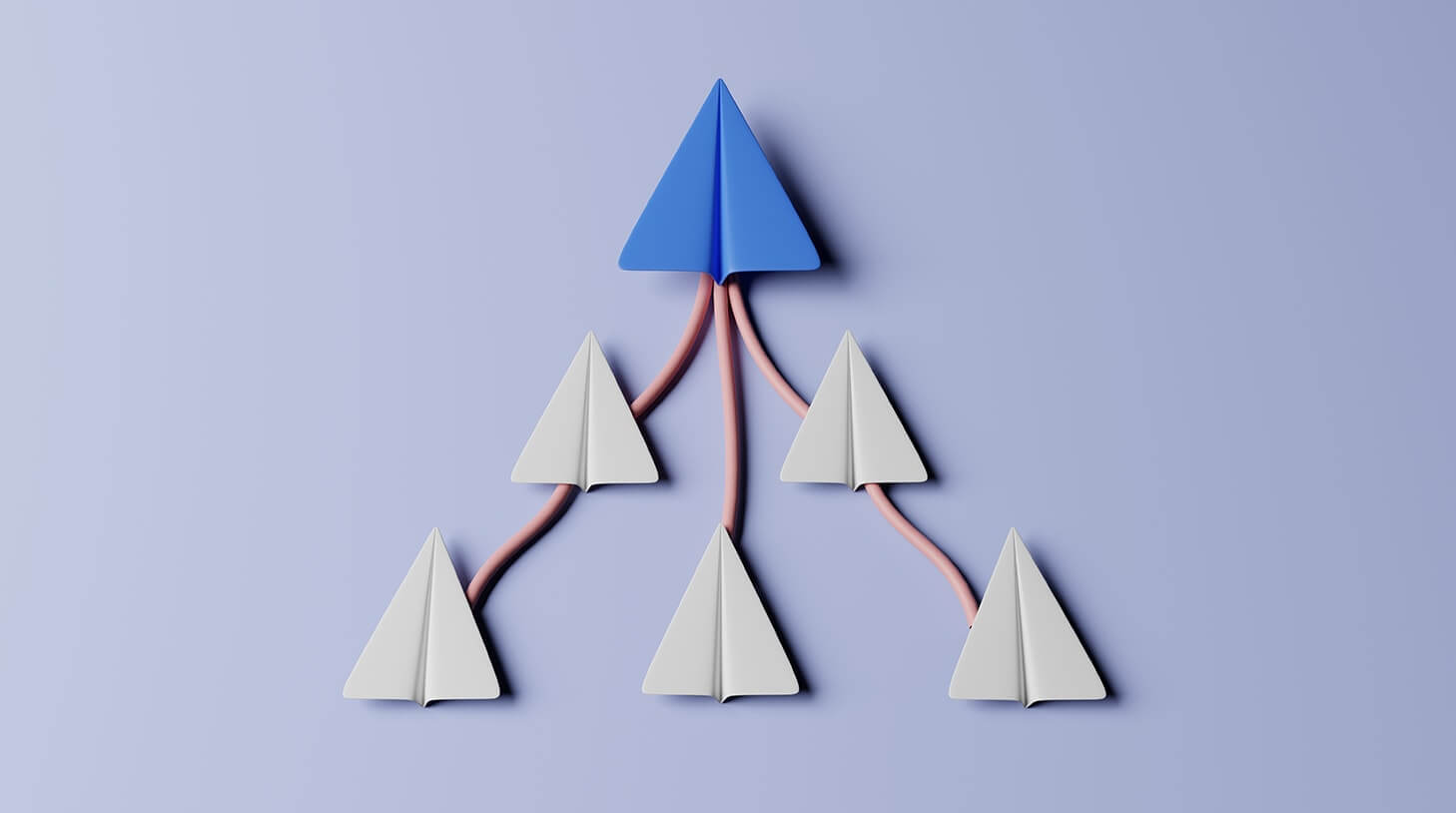 What are
common interview questions
?
The following leadership interview questions assess how you:
Motivate your team and inspire productivity

Delegate according to your employees' strengths and weaknesses

Communicate when you express concerns and ideas

Manage working relationships
Tell me about a time when you struggled with work-life balance. Did you manage to solve the problem? How do you achieve work-life balance?
Many employers believe that a healthy work-life balance will ultimately make you a happier and, therefore, better employee.
Sample answer: "I am a self-starter and love to tackle projects from scratch. However, I am also a perfectionist, which can disrupt my work-life balance. Therefore, I create a schedule for myself with enough time for the project and communicate this to manage expectations. I am very organized and can manage my time well, so I rarely take work home. However, if things change or issues arise, I am always prepared to do so."
How do you monitor the performance of individual team members?
In large companies, there are usually performance appraisals. If you work for a smaller company that may not have human resources support, it's your responsibility to put those systems in place.
Sample answer: "One solution is to monitor their activities while they are working with software on the computer. If you know what tasks they are performing, you can easily set weekly, monthly, or yearly goals. If an employee has performance issues, I can find out what they did during that time and help them improve their work ethic."
What are some specific ways you motivate your team?
What are your strengths? You want to show that you give your team autonomy, express interest in their ideas, and encourage collaboration in the workplace.
Sample answer: "As a manager, it's my job to know my employees well. I need to find out what they are passionate about and enjoy doing. Once I establish these things, I can credit them for their work."
How would you describe your
leadership style
?
There are various leadership styles, but which one is best for your workplace? Take a look at the different leadership styles and determine which one fits your company culture best.
Sample answer: "Leadership is about collaboration and inspiring others to do their best work. I aim to be direct and collaborate with my team members by delegating tasks, leading by example, and making sure they know I care."
Tell me about a time when you took the lead on a team project. What was the outcome of the project?
Interviewers don't just want to know that you led a project. They want to see how you led it. If a project did not go as planned, it's essential to show how you organized and motivated your team. This is a situational interview question.
Sample answer: "My team just completed an annual conference presentation series that I led. I was responsible for assigning presentations to my team, setting deadlines, and editing their materials. We struggled with two missed deadlines, but we pulled together to get the job done. One of our clients said it was the best conference they had attended."
Do you need to prepare for a leadership skills interview?
This is an opportunity to show the interviewer who you are as a person, so be open and honest. In addition to talking about your leadership style and skills, they may also ask questions about other aspects, such as how you handle conflict. Improve your interview preparation by also looking at the types of behavioral questions an interviewer might ask.